Zurich sees cost-of-living impact on insurance fraud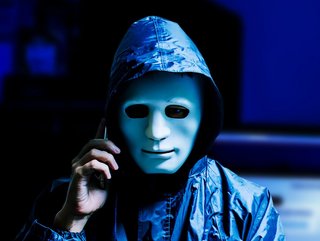 Zurich has seen a 'sharp increase' in fraudulent insurance claims, warning of a cost-of-living impact as household budgets come under growing pressure.
Insurance company Zurich has warned of "a sharp increase" in the number of insurance fraud cases it receives, echoing calls that the cost-of-living crisis could result in consumers attempting to take advantage of their insurer.
Zurich saw a 20% increase in the number of fraudulent claims in the UK alone last year. In the first five months of this year, it has already prevented fraud amounting to £4.2mn – up from £3.3mn in the same period in 2021.
The insurance giant is employing new technology in the fight against fraud, investing in new NetReveal software that uses complex algorithms and data analytics to uncover fraudsters trying to hide their real identity. Later this year, it plans to launch 'real-time' fraud checks at the point a claims handler enters a claim onto Zurich's systems, which will help to speed up the processing and payment of claims for its customers.
The latest warnings come just two months after rival Aviva warned of the effect the cost-of-living crisis was having on insurance fraud. Consumers around the world have been hit financially by spiralling inflation, high energy prices, rising gas prices and a weakened global supply chain that is partly the result of Russia's invasion of Ukraine.
Zurich 'better prepared than ever' to detect fraud
Scott Clayton, Head of Claims Fraud at Zurich, says: "Sadly, many more people are facing hardships as a result of the cost of living crisis, which is contributing to an increase in fraudulent claims. Since the start of the year, we've seen a significant rise in bogus property claims, as households and businesses come under increased financial strain.
"While exaggerating or faking a claim might seem like a chance worth taking, the consequences can be severe, with fraudsters facing criminal prosecution and potentially even a prison sentence. At the very least, offenders can expect to find it harder to obtain cover.
"Although fraud is on the up, we're better prepared than ever to detect it. New technology is helping us to fight fraud more effectively and making it harder for scammers to evade detection, whether they are individual opportunists or organised criminal gangs."