Aviva warns of rise in fraudulent insurance claims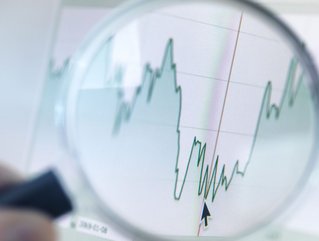 As consumers face a cost-of-living squeeze, Aviva warns that fraudulent insurance claims could continue to rise after a 13% increase last year.
Insurance company Aviva is warning of a surge in fraudulent insurance claims after reporting a 13% rise in claims fraud for 2021.
The company uncovered more than 11,000 instances of claims fraud last year, worth more than £122mn, and is currently investigating a further 16,700 claims for suspected fraud.
It is underlined by a sharp increase in the number of bogus home insurance claims, which went up by 45% – the highest rate in seven years. Aviva had already warned that home insurance fraud detection would need to be a priority in 2022, with the rising cost of living set to create additional pressures on consumers.
Most fraudulent home insurance claims related to accidental damage, accidental loss or theft with an average value of £3,645.
The largest part of Aviva's business, motor insurance claims, saw a 10.7% increase in suspected fraud as road traffic levels returned to normal and fraudsters raced to beat the introduction of new legislation regarding whiplash injuries. Aviva expects the new rules, which came into effect a year ago, will reduce the rate of motor fraud and push criminals towards personal injury claims, where it saw a 12% growth in suspected fraud in 2021.
Insurance fraud set to rise further
Waseem Malik, chief claims officer for Aviva UK General Insurance, says: "Fraud is typically committed for reasons of need or greed, and we believe the increase in claims fraud last year is linked to reduced incomes during Covid lockdowns.
"As more households and businesses come under increased financial stress due to the cost of living crisis, we expect to see more claims fraud, especially on home, small business and liability insurance policies. Insurance fraud is a crime, and we are continuing to invest in strengthening our fraud defences to protect genuine customers from the impact of fraud and to keep premiums low.
"We will also be keeping a watchful eye on motor injury fraud this year, to see if it declines as the Whiplash Reforms bed in. Although it's early days, we are starting to see some signs that organised fraudsters involved in motor injury fraud are moving into the repair side of motor claims, as well as liability frauds such as slips and trips."

Aviva has also warned customers about the rising prevalence of 'ghost broking', where a fraudster acts as an intermediary and purchases insurance on a victim's behalf using false or misleading information. The scam, which leaves people effectively uninsured without their knowledge, already accounts for 15% of the motor policy application fraud detected by the company.

Plans to tackle online 'middlemen'

Aviva's findings echo those of the Association of British Insurers (ABI), which said in October that the value of the average fraudulent insurance claim had risen to £12,000 during the pandemic. This was despite an overall decline the number of insurance frauds detected, mainly due to fewer motor insurance claims being made, it said.
ABI also said that fraud detection rates were rising as insurers utilised increasingly sophisticated technology to challenge fraudsters. The industry will be hoping for a positive effect from the government's Online Safety Bill, particularly when it comes to so-called "middlemen scams".

In a statement, Aviva says it "successfully campaigned for false or misleading online financial promotions" to be included in the bill and hopes that the legislation will "help to tackle the scourge of ghost brokers selling worthless insurance online". The bill could become law by the end of the year.