US property insurtech Kin Insurance raises another $15mn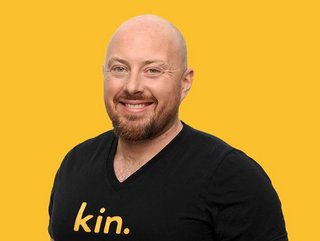 Sean Harper says strong performance has enabled this additional raise. © Kin
US property insurtech Kin Insurance has raised another US$15mn, taking the total amount raised as part of its Series D round to over $100mn
US insurtech Kin Insurance has secured a US$15mn Series D extension, bringing the total amount of funding as part of its Series D round to $109mn.

The latest investment comes from Geodesic Capital and QED Investors among others. It is the third close of Kin's Series D round, and shows the appetite among its backers for being part of the Chicago-based company's growth. Kin initially announced $82mn in equity funding for its first Series D close in March 2022, having already raised more than $160mn in backing over its previous fundraising rounds.
Since the first close, Kin says it has continued its systematic and capital-efficient approach to growth, more than doubling its gross written premiums while making gains in operational efficiency and driving toward profitability. The additional funding, which was provided using the same terms and valuation as the initial investment, will strengthen the company's liquidity position and provide the capital needed to expand its offerings and market share in future.
Kin's strong unit economies continue to improve

Sean Harper, CEO of Kin, says: "Despite the tough market for high-growth companies right now, we've increased revenue 2.2x, improved each of our major operating metrics, and kept the same valuation. These are good outcomes, especially when other startups are accepting punishing terms or a valuation hit. We've been able to achieve these outcomes because the business has performed really well and we didn't raise capital at the hype-driven multiples that many technology companies did in 2021."

Jon Rezneck, Partner and Head of the Investment Team at Geodesic Capital, adds: "Homeowners insurance distribution is an acyclical market and Kin's unit economics, which have always been good, have only continued to improve. We were pleased for the opportunity to continue to support Kin by putting additional capital to work, further powering their mission to simplify and personalise home insurance."

Launched by Harper and fellow entrepreneurial founder Lucas Ward in 2016, Kin Insurance is an insurtech startup and licensed insurance carrier that is fixing home insurance through intuitive tech customer service.

The company leverages thousands of data points about each property to provide accurate pricing and produce better underwriting results. Kin offers homeowners, landlord, condo, and mobile home insurance through the Kin Interinsurance Network (KIN), a reciprocal exchange owned by its customers who share in the underwriting profit.