Kin Insurance raises extra $33m in another D-round extension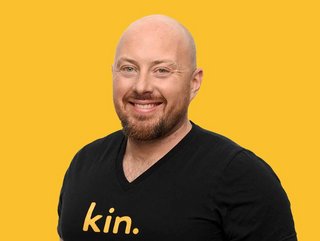 Sean Harper says this D-round extension comes at the same share price as the last.
Kin Insurance has closed its second Series D extension in six months, with CEO Sean Harper citing preferential credit terms as a reason for this intake
US insurtech Kin Insurance has secured a further US$33m in a Series D extension to go with the US$109m of funding that it had already raised as part of this round to date.
The latest Series D extension – led by QED Investors with participation from Geodesic Capital, Allegis Capital, Hudson Structured Capital Management, and Alpha Edison – shows the continuing support that Kin enjoys from its backers. It brings the total amount raised by the firm across all equity funding rounds so far to US$265m – including US$142m during the Series D round, once this latest capital is taken into consideration.
The Chicago-based insurtech says the funding reflects its "systematic, capital-efficient growth" so far. It is on track to deliver more than US$370m in total premiums this year, and has already reached the milestone of a positive operating income. The firm claims it's succeeding in geographies where legacy insurers have failed, resulting in "stellar" profitability and strong unit economics.
Launched by CEO Sean Harper and fellow entrepreneurial founder Lucas Ward in 2016, Kin Insurance is on a mission to fix home insurance through intuitive customer service. The company leverages thousands of data points about each property to provide accurate pricing and produce better underwriting results. Kin offers homeowners, landlord, condo, and mobile home insurance through the Kin Interinsurance Network (KIN), a reciprocal exchange owned by its customers who share in the underwriting profit.
Additional funding 'raises Kin's liquidity position'
A combination of its disruptive business model, revolutionary technology, and strong financial credentials are what's helping Kin Insurance to reimagine the US digital insurance marketplace.
"Investors are putting a premium on growth in the context of profitability, and we're growing exceptionally fast because we're able to profitably serve customers who aren't being well served by incumbents," says Sean Harper, CEO of Kin.
"Because we're already profitable and well-funded, we didn't need to raise right now, but the additional funding strengthens our liquidity position and can be used to fuel more growth. Also, we were able to raise without too much effort, at the same share price, while so many other technology companies are having trouble securing capital."
Amias Gerety, partner at QED Investors, adds: "Kin is structured to scale and skillfully manage the entire insurance value chain, which is why we're so excited to double down on our investment in this truly seminal business.
"By leveraging advanced analytics and led by an experienced and world-class management team, Kin is able to offer terrific service at an affordable price. Their direct-to-consumer approach and vertically integrated value-added chain assures that customers receive a best-in-class experience, even in markets that other insurers are pulling out of. We believe that Kin will be known as the defining company of the insurtech 2.0 era."
******
For more insights from InsurTech Digital, you can see our latest edition of InsurTech Digital here, or you can follow us on LinkedIn and Twitter.
You may also be interested in our sister site, FinTech Magazine, which you can also follow on LinkedIn and Twitter.
Please also take a look at our upcoming virtual event, InsurTech LIVE, coming on 18-19 October 2023.
******
BizClik is a global provider of B2B digital media platforms that provides executive communities for CEOs, CFOs, CMOs, Sustainability Leaders, Procurement & Supply Chain Leaders, Technology & AI Leaders, Cyber Leaders, FinTech & InsurTech Leaders as well as covering industries such as Manufacturing, Mining, Energy, EV, Construction, Healthcare, and Food & Drink.
BizClik – based in London, Dubai, and New York – offers services such as Content Creation, Advertising & Sponsorship Solutions, Webinars & Events.