Tech-based claims reduction to reduce workplace injuries
By Gareth Buchanan-Robinson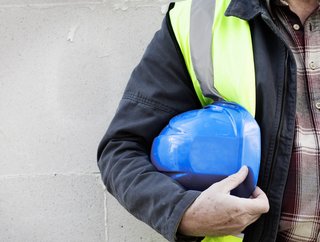 Workplace safety is an important consideration for all employers.
Workers don't want to work knowing they might be injured, so tech-based claims reduction programs are important writes Gareth Buchanan-Robinson
Workplace health and safety is more of an employer priority than ever before. Post-pandemic, workers have become much more selective when it comes to evaluating potential workplaces. They want something more than just a job, they want to work for organisations that prioritise them as whole human beings. That includes their health and safety at work, as well as outside of work.
Even as the employment landscape continues to shift, many organisations are still faced with a rising tide of workers' compensation claims stemming from musculoskeletal injuries. What's more is that the complexity of these claims is increasing, as physical injuries become more multifaceted and mental health concerns come to the forefront.
There are several other factors to take into consideration when examining worker safety such as an ageing workforce, the ongoing aftermath of the COVID-19 pandemic, and the changing nature of work; all of these factors are contributing to this trend. These workers' compensation claims represent more than just rising financial costs for both insurers and organisations; they represent the deep and far-reaching human cost of doing business.
The role of insurers
We can now see the days of being reactive are in the past. Waiting for an incident to occur before redesigning workspaces, tasks, and eliminating hazards is a lost opportunity for improvement. On several fronts, there is an ongoing effort for all to eliminate the need for post-injury reporting and logging endless hours of lost time and costs. We have arrived at a place where many industries want the ability to reliably predict potential hazards and risks and eliminate them before they ever happen.
In fact, it is now not just employers who are increasingly working to implement solutions that protect their employees from injury, but also other leaders in the business of workplace safety. This includes leading insurance companies who are currently turning their focus to new methods of injury prevention and risk reduction to assist and support their clients.
The shift that is taking place is that all over the globe, insurers are forming partnerships with safety technology companies to address the complexity and increasing prevalence of workers' compensation claims – especially those resulting from musculoskeletal injuries. By working closely with safety technology companies, these insurers hope to reduce risk exposure by helping employers to create safer and healthier work environments. In turn, this results in lower financial costs for both as well as lower human costs overall.
How it works
By utilising the power of technology, insurers gain a deeper understanding of their clients' risk profiles and employers can identify potential hazards and provide tactics and solutions to get in front of any potential injuries. This situational analysis allows for a more proactive approach to injury prevention, ultimately leading to a safer work environment and cost savings for both the insurer and the insured.
Safety technology solutions, such as smart wearable devices and AI-driven predictive analytics, provide real-time coaching and feedback to workers, helping them to understand the implications of their movements and make long-term changes to reduce their risk of injury. AI vision processing technology analyses tasks, providing instant risk assessments and allowing employers to quickly make changes to work processes to improve safety and efficiency. These technologies not only prevent injuries from occurring but also promote a culture of safety within the workplace. Employees know that they matter.
When asked about the value of offering technology solutions to their suite, Maurice Edwards, President of Sterling Edwards Enterprises said: "Partnering with advanced safety technology development companies like Soter Analytics, we are able to develop strategic, innovative solutions that map to the industry challenges experienced by our stakeholders. Together we are able to minimise the cost and disruption of workplace injuries while eliminating digital silos and any added burdens on key stakeholders and internal teams."

The benefits
People are not interested in applying for jobs where there is a high risk of injury. And similarly, people do not want to come to work if they know their colleagues are regularly at risk of getting injured.
The tide can be turned via reducing injuries in the workplace to support the retention of quality workers and secondly, increasing the overall productivity levels of the workers because they are no longer getting injured. The focus is not only on reducing injuries but on delivering results that maximise productivity and output and have a direct positive impact on the cost of insurance premiums.
Unlike traditional methods of injury prevention, such as manual material handling training and onsite ergonomic interventions, which are often costly and resource-intensive, safety technology can guarantee a rapid return on investment.
The data obtained from this technology also assists insurers in developing a risk management archive, making it easier to calculate the costs of commercial risk. With more accurate cost estimates, insurers can price their premiums accordingly. Then, by implementing proactive injury prevention strategies, employers can prove their commitment to reducing risk and, in turn, earn a reduction in their premiums.
These partnerships are paving the way for early intervention and the reduction of overall risk exposure. By identifying and intervening in high-risk situations before injuries occur, insurers and employers can work together to effectively decrease the number of injury claims, protect workers from human costs and achieve monetary cost savings; a win-win-win for all.
About the author: Gareth Buchanan-Robinson is COO at Soter Analytics