Revolut launches no-reason trip cancellation insurance cover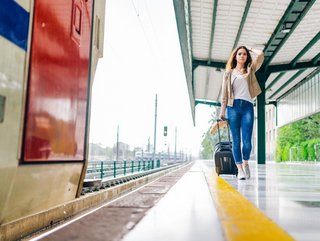 No worries: the insurance policy covers trip cancellation, even with no reason.
Revolut is amplifying its insurance game with a new trip cancellation product that still pays out without any reason given – but it comes at a steep cost
Financial super-app Revolut is launching a new type of trip and event insurance, which even repays a majority of cancellation fees – no matter the reason.
The new proposition – launched in collaboration with embedded insurance company Qover and underwritten by Wakam – will reimburse 100% of cancellation fees for a specific reason listed in the policy's terms and conditions, or 70% of cancellation fees if there is no specific reason.
It means that policyholders will be able to cancel trips and events unexpectedly without checking the terms of their insurance, and still rest comfortably in the knowledge that most of their cancellation fees will be repaid to them anyway.

The insurance cover will be rolled out to Revolut customers, of which there are more than 30mn, in 30 different markets throughout Europe.

No-reason cancellation cover 'brings peace of mind'

"The embedded insurance cover offered as part of the Revolut Ultra plan is a game-changer," says Balazs Gati, General Manager for Insurance at Revolut. "This is a truly innovative offering that brings peace of mind to our Ultra users when booking their holidays; whether it's a hotel, Airbnb, flight, train or event, they can book knowing they're covered."
Quentin Colmant, CEO and Co-founder of Qover, adds: "We are excited to partner with Revolut and help bring incredible value to their users. With the peace of mind that comes with the trip and event cancellation cover, customers can rest easy knowing that they are protected against unforeseen circumstances that could impact their plans. Our emphasis on customer experience means that we can process claims quickly and easily, making this new offering a valuable service for all."
One of the biggest frictions between insurers and insureds lies in the claims journey – and, more specifically, the number of claims that insurers pay out. In recent years, many insurers have improved the speed and efficiency of their claims journey – but few are focusing explicitly on the number of claims they pay out. Yet, this is what customers care about: knowing they are covered without having to comb through the fineprint of their policy, and knowing that their insurance provider will pay out in the event of loss.
Unfortunately, many consumers still believe that their insurer will look for any excuse not to pay – regardless of whether or not they have a valid claim.
But… Revolut Ultra will cost you £45 a month

Revolut's latest offering follows in the footsteps of other trip cancellation products, which are beginning to use parametric insurance principles – honed in the context of gale-force winds and deep flood waters – to determine when, for instance, a plane is delayed. Reimbursement or compensation is then paid automatically into the policyholder's account.
In March, travel insurtech Koala secured funding to grow in Europe. Its product portfolio already includes Koala Flex, which allows travellers to cancel their trip for any reason; and Koala Trip Disruption, which gives customers instant compensation if they experience delays, cancellations or missed connections.
Revolut's policy will bring the concept to the masses, and the no-reason option that reimburses 70% of fees will likely appeal to a good number of consumers.

It forms part of a platinum card scheme, for which over half a million people have already pre-registered. Revolut Ultra costs £540 a year but offers lounge access at 1,400+ airports, hotel cashback, unlimited foreign exchange with no fees on weekdays and access to various subscription packages – as well as the no-reason trip cancellation cover.