Reask raises another $4.6mn for its weather risk modelling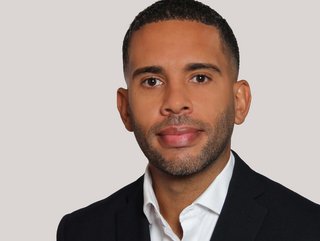 Jamie Rodney says we "need a clearer view on how extreme weather is changing".
Insurtech Reask has raised another US$4.6mn in funding to help support the rollout of its weather risk analytics and modelling tools
Parametric insurance company Reask has today announced a US$4.6mn fundraise, the latest in more than US$6.5mn's worth of funding to date.

The newest backing comes from lead investors like Mastry Ventures and Collaborative Fund, along with Macdoch Ventures and existing pre-seed investor Tencent. In the turmoil of a changing planet, Reask provides weather risk analytics and forecasting tools, which help insurers to calculate both the severity and frequency of extreme weather events.
In particular, it is heavily focused on tropical cyclones, which, according to Aon's Catastrophe Insight, have caused more than US$1tn in total economic damages over the last decade. Less than 50% of these damages were insured, creating destruction, displacing residents and leaving property owners out of pocket.
The company – which recently named a new Head of Parametrics – says that today's insurance industry "requires more dynamic extreme weather forecasting to price risk". Reask combines its multiple sources of climate data with AI to deliver proprietary weather modelling algorithms that learn climate physics. All of this adds up to give insurers better insight into climate-related risk, offering greater reliability over historical methods.
Without accurate risk data, we are in jeopardy of creating brand new lines of 'uninsurable' threats – as is happening in California with wildfires.

'We need new approaches to extreme weather risk'
Speaking about the latest funding, Jamie Rodney, CEO of Reask, says: "The ability to accurately forecast and measure the behaviour of tropical cyclones has always been extremely challenging, especially given their complex interaction with the climate and propensity to damage land-based observational equipment.
"Organisations need a clearer view on how extreme weather is changing, so they can adequately prepare for any impact to their physical assets, infrastructure, business models, and customers. Our goal is to bring this information more quickly and efficiently to people and industries so we can help those who need it most and before there is an urgent need for help."
Sam Landman, General Partner at Mastry Ventures, continues: "Ballooning industry loss rates, most recently underscored by State Farm & Allstate's complete withdrawal from new policy issuance across home and commercial lines in California, illustrate why new approaches to extreme weather risk management must be adopted. Reask's team has spent years investing in their technology platform, which has now been validated by many of the world's most sophisticated leaders in risk analysis. We're excited to see the continued adoption of their product across the insurance and financial services industries and believe the company is well positioned to become the new standard."
Guy Vidra, Partner at Collaborative Fund, adds: "Our mission at Collab has always been to support businesses and technology that are pushing the world forward. Reask's ground-up, physics based approach to climate analytics technology makes it possible to predict the outcomes and risks of extreme weather, allowing insurers to prepare themselves and others for the worst. We're thrilled to support the Reask team as they continue to build out their capabilities."