Insurtech Reask appoints David Schmid as Head of Parametrics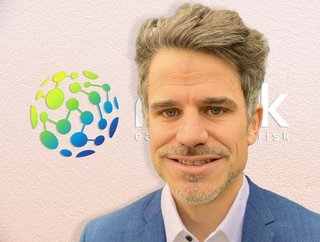 Reask, which uses natural catastrophe modelling to help insurers understand climate risk, has appointed David Schmid as its new Head of Parametric Products
Reask, a global insurtech that provides natural catastrophe modelling to help insurers understand climate-related risk, has appointed David Schmid as its new Head of Parametric Products.

Schmid brings with him a wealth of experience, including most recently as senior structurer at Munich Re Capital Partners where he led the development of parametric nat cat solutions. He also spent four years as a pricing actuary and nat cat modeller for Munich Re's subsidiary, NewRe, where he helped develop data analytics tools for underwriting units within the Munich Re Group of companies.
His appointment will help Reask to turbocharge its growth within the world of parametric insurance. The company says it is on track to become the "leading provider" of next-generation nat cat modelling solutions worldwide, trusted by insurers such as Swiss Re and AXA. Reask recently raised significant funding from the technology giant Tencent, and it expects parametrics to play an increasingly significant role within its overall business.
Parametrics 'more than just a complement to indemnity'
Jamie Rodney, CEO of Reask, says: "Reask's Artificial Intelligence modelling technology is enabling robust risk transfer of natural catastrophe exposure globally. David's hire represents a core component of our strategic positioning as we continue to develop innovative modelling solutions to support the needs of our parametric insurance customers and prospects. His expertise will continue to drive our state-of-the-art technology forward to support the journey towards climate resilience."

Schmid himself says: "Reask has a deep understanding of hazards based on atmospheric conditions to account for the non-stationarity of climate. By incorporating this into its novel natural disaster models, Reask combines sound risk assessment and automatic payout calculation into one innovative product. I look forward to helping the team meet growing demand for parametric insurance solutions that deliver far more than just as a complement to traditional indemnity coverage."