Munich Re acquires insurance-focused API platform Apinity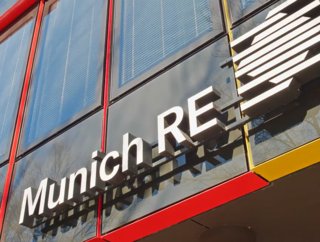 Reinsurer Munich Re has announced a deal for Apinity, a German startup that supplies SaaS API solutions to the insurance industry.
Reinsurance giant Munich Re has acquired Apinity, a startup that supplies API solutions in the form of software-as-a-service (SaaS) to the insurance industry.

Munich-based Apinity combines a software platform with a marketplace for sector-specific API services. Its API software platform enables insurers to utilise third-party API services, making it possible to manage both third-party and in-house APIs. Apinity is capable of handling critical business processes such as contract management, monetisation, and subscription management, Munich Re says, making it easier for insurers to participate in the open insurance arena.
It was, until recently, called Syncier Marketplace and was part of the German insurance software group Syncier. Munich Re has committed to retaining all existing personnel, business relationships and Apinity's technology platform, including all established third-party services.
Apinity a 'perfect fit' for Munich Re's Ventures portfolio
Torsten Jeworrek, member of Munich Re's board of management, says: "As well as being an insurtech for sector-specific services, Apinity offers the potential to integrate other sectors into the insurance industry's API ecosystem. That makes it a perfect fit for our Ventures portfolio.
"Apinity will play a key role in driving forward the digitalisation of the insurance value chain and of primary insurance. What's more, going forward, people will be able to use the Apinity marketplace to access our services, for example in the areas of nat cat and cyber."
The deal, of price undisclosed, comes two days after the reinsurer's investment arm, Munich Re Ventures, backed digital life insurance platform Amplify by leading a fresh venture round. The US-based life insurer allows customers to invest in public markets with their life insurance premiums, accessing tax-efficient returns through a product usually reserved for more affluent customers.