Munich Re Ventures backs life insurance platform Amplify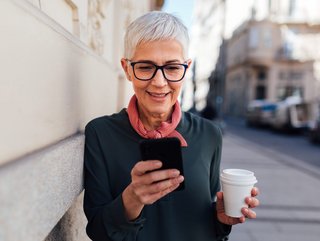 Digital life insurance platform Amplify has been backed by Munich Re Ventures in its latest investment round, bringing the total raised to date to US$25mn.
Digital-first life insurance platform Amplify has announced a new investment round led by Munich Re Ventures with follow-on investment by Crosslink Capital, Greycroft, and Conversion Capital.
The round, of an undisclosed value, brings the total funding raised by Amplify to over US$25mn. The San Francisco-based life insurer offers customers the chance to invest in public markets with their life insurance premiums, accessing tax-efficient returns through a product usually reserved for more affluent and exclusive savers.
Its digital interface provides customers with a customised policy based on their financial goals, risk tolerance and underwriting risk profile. Customers can also choose how much of their premiums are invested in tax-efficient, high-growth investments and how much goes towards their life insurance coverage. With built-in capabilities for expedited underwriting and policy delivery, most Amplify customers are able to get a life insurance investment policy within days and without a medical exam, the firm says.
Amplify will use the money raised to further build out its life insurance ecosystem and expand its digital life insurance offerings, including a mobile application planned for later in the year. It will also embark on an ambitious recruitment drive across engineering, product, data science, customer experience and marketing.
Amplify unlocking a product that has 'flown under the radar'
"With Munich Re Ventures at the table, Amplify gains an industry leading investor whose insurance expertise is primed to propel Amplify through the next phase of growth," says Hanna Wu, Co-founder and CEO at Amplify.
Jay Shah, President of Personal Capital, who joins the board in this round of funding, adds: "Having spent the majority of my career running and advising fintechs across the consumer lending, banking and wealth verticals, I couldn't be more excited to bring my operational knowhow to the board of Amplify. Pattern recognition is an invaluable way to accelerate growth so I'm looking forward to unlocking great value for Amplify's customers with Hanna and the team."
And Ben Bergsma, Investment Principal at Munich Re Ventures, says: "Permanent life insurance is a powerful financial product that has completely flown under the radar during the insurtech boom of the last five years. Amplify is using new and innovative digital-first distribution methods to bring the financial security and wealth generation possibilities of a Variable Universal Life Insurance product to a new, younger market. It is a privilege to be part of Amplify's journey as they provide this powerful tool to the masses."