Insurtech leaders recognised in FinTech Top 100 Leaders list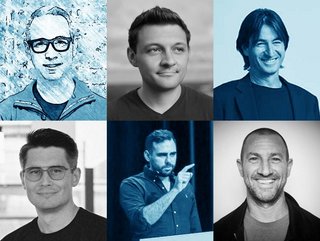 Several insurtech founders are among those recognised in the latest FinTech Top 100 Leaders list, an annual ranking of fintech's most influential voices.
A number of insurtech innovators and pioneers have been named in the FinTech Top 100 Leaders list for 2022.
The annual list, published by FinTech Magazine, recognises the most vocal and influential people within their respective fields – and includes six familiar names from the worlds of insurance and insurtech.
The highest ranked insurtech leader on the list is Daniel Schreiber, CEO and Co-Founder of Lemonade, which is known for providing fast and low-cost homeowners' and renters' insurance. He is quoted as saying that "it's not a natural thing for a tech entrepreneur to want to go into insurance" because they must contend with connotations that it is "dull… retro-grade, heavily regulated [and] heavily capital intensive". He places 22nd on the list, the highest of any insurtech leader featured.

Alex Timm, the CEO and Co-Founder of auto insurance firm Root; and Guy Goldstein, the former Israeli air force fighter pilot who set up insurtech unicorn Next Insurance in 2016, are recognised in 51st and 57th place respectively.
The other insurtech leaders featured in the FinTech Top 100 Leaders list are Sten Saar, the Estonian founder of commercial auto insurtech Zego, who ranks 59th; Julian Teicke, Founder and CEO of wefox, who's 61st in the list; and Assaf Wand, the Founder and Executive Chairman of home insurance disruptor Hippo Insurance, who rounds off the insurtech leaders celebrated by placing 63rd.

List recognises those who have expanded into insurance
As well as a number of insurtech leaders, the list also includes the bosses of fintech companies who have made a move into insurance in recent times. They include Nik Storonsky, the Founder and CEO of Revolut, which entered the insurance market earlier this year. Also featured is Valentin Stalf, the Co-Founder and CEO of digital bank N26, which last April announced it would be introducing a range of insurance products.

Writing in the foreword to the FinTech Top 100 Leaders list, FinTech Magazine Editor-in-Chief Joanna England says: "From financial inclusion to embedded finance, fintechs are continuing to steadily transform the financial landscape on a global scale.

"Our leaders of 2022 are those who have survived and thrived both boom and bust within a 24-month period. They have also exhibited outstanding resilience and they offer optimism for the year ahead too."
You can read the full FinTech Top 100 Leaders list here.