German neobank N26 to launch insurance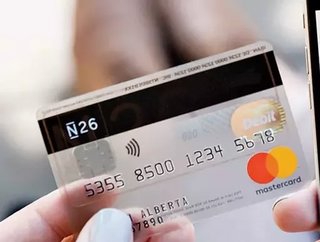 The Berlin-based neobank's ongoing insurance strategy will see a range of covers introduced...
 , the German neobank based in Berlin, has announced it will launch a range of insurance products.
The startup, which was founded in 2013, says its first insurance product is a smartphone cover plan for its German customers. 
But the neobank plans to extend the range as soon as it can, with the products all accessible via N26's mobile app and website. Further plans in development to be launched at a later date, include home insurance, pet insurance, private liability insurance, coverage for bikes, large purchases and electronics. 
The news follows on from N26's last week, that it has applied for a Financial Holding licence in readiness for its IPO.
N26's decision to enter into the world of insurance will see it come up against some of the fastest-growing fintechs in Europe.
The digital bank will be a competitor of fellow German fintech GetSafe, which recently launched in the UK following its homegrown success. However, this is in contrast to N26, which closed all its UK accounts in April 2020 as a result of Brexit, 
Banking and insurtech platform
According to reports, N26 is planning to have all products and services available via its online app, and customers will be able to buy, manage and make claims through the platform that they already use for their banking. The ease of use of the insurance service is a big selling point as customers won't have to download additional software to access it or create a new account. 
In order to facilitate its new insurtech service, N26 has partnered with Simplesurance. 
Speaking about the move, , co-founder and CEO of , said, "When it comes to insurance, customers today still have to contend with complex and outdated processes and paperwork. The space has long been ripe for disruption and we are now offering a one-stop digital solution for our customer's insurance needs."
N26 insurance services
Initially, customers will only be able to purchase smartphone insurance through the N26 app, with plans to expand into home, life, travel, private liability, bike, electronics and pet insurance in the coming months.
Reports suggest prices will start at €6 per month, depending on the make and model of their mobile phones. Users will also be able to choose from annual cover to monthly plans.
Currently, N26's Metal customers have smartphone coverage built into their subscription plans, while both Metal and You subscribers have travel insurance built into their premium packages. 
N26 insurance API
The new N26 Insurance product is the first release of the new API-driven offering. Streamlining and ease of service are central to the platform's technology. Partners will be able to integrate their products onto the system, and N26 will initiate easily shared KYC (know your customer) files to transfer funds between the neobank and its partners. 
To date, N26 has more than seven million customers in 25 markets. The company also employs more than 1,500 employees across eight office locations, namely Berlin, Barcelona, Madrid, Milan, Paris, Vienna, New York and São Paulo