InsurTech funding roundup: who's raised money this week?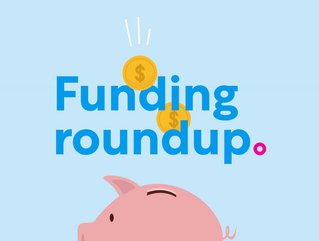 We take a look back through the week in insurtech funding announcements, including US$8mn apiece for dental insurtech Bento and digital-native TPA Reserv.
Insurtech may be relatively less well-supported compared to the broader fintech ecosystem, but insurtechs are still raising money. Against the backdrop of economic uncertainty and stories of doom, many insurtechs are still proving an attractive proposition for investors. Here, we round up some of the insurtech funding stories to make headlines this week.
Bento
Dental insurance disruptor Bento has raised US$8.1mn in Series A funding led by Boston-based Schooner Capital. The company has developed an AI-powered platform that connects consumers, employers and associations with dentists and dental service organisations. It aims to improve access to oral healthcare and make information around pricing more transparent. CEO Ram Sudireddy says Bento is on a mission "to democratise care in the light of inequities and disparities" that exist today.
Rabbit Care
Thai insurance marketplace Rabbit Care has reportedly raised an undisclosed amount as part of its Series C funding round, led by Winter Capital. The company has already served more than 4mn customers across six lines of business – motor insurance, health insurance, life insurance, corporate insurance, other insurance, and financial products. CEO and Co-founder Michael Steibl says that a "positive market outlook" ahead "provides massive growth opportunities" for the business.
Reserv
Digital-native TPA Reserv has raised US$8mn in seed funding led by Altai Ventures and Bain Capital Ventures. Reserv is attempting to leverage modern systems to create a unique claims experience and provide real-time status, metrics and reporting to everyone involved. It is led by CJ Przybyl, who also co-founded Snapsheet and subsequently spent a decade creating the first virtual claims process for auto losses.

Grape
Swiss insurtech Grape has raised US$1.8mn in a pre-seed funding round for its employee benefit platform, which integrates into existing HR tools. The round is led by Swiss venture capital firm Wingman Ventures. Grape provides digital employee insurance to enterprise customers, bundled with a B2B SaaS product that saves insured companies time managing their coverages and claims. It calls itself the only insurer to be directly reinvesting into prevention services that support the health of employees.
Mulberri
And finally, remaining with the fruity theme, embedded insurance platform Mulberri has raised US$4mn in seed capital led by a consortium that includes Hanover Technology Management, MS&AD Ventures, and Altamont Capital Partners. Its platform is purpose-built for PEOs and brokers, allowing them to join forces with carriers to write business and make intelligent data-driven decisions.