Swiss employee benefit insurtech Grape raises US$1.8mn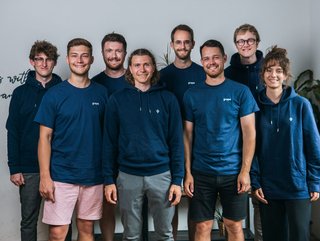 Swiss insurtech Grape has raised US$1.8mn in a pre-seed funding round for its workplace benefit platform, which integrates into existing HR tools.
Swiss insurtech Grape has raised 1.7mn francs (US$1.8mn) in an oversubscribed pre-seed funding round, which the Zurich-based startup will use to expand its digital insurance product and further grow out its team.

The round is led by Swiss venture capital firm Wingman Ventures with participation from fintech funds Tomahawk.VC and DD Venture Capital.
Founded in 2021 by Gregory Inauen and Fabian Mächler, Grape provides digital employee insurance to enterprise customers, bundled with a B2B SaaS product that saves insured companies time managing their coverages and claims. According to Grape, it is the first insurer to be directly reinvesting into prevention services that support the health of employees through their benefits and paid therapy sessions.

Grape typifies 'exactly what insurance customers expect'
"Grape is the first employee insurer built around a full-stack technology platform and a relentless focus on being more than just an insurance," says Inauen.
Its platform reduces the time taken for administrative tasks like claiming, reporting, and payroll adjustments. So far the startup has built more than 20 integrations into different HR tools, which can be synced within seconds with their platform. All the employees that are covered with Grape can access a wide range of benefits, coaching and therapy sessions to improve their physical and mental health.
Lukas Weder, Founding Partner of Wingman Ventures, says: "The insurtech world finds itself still in its early days. However, the insurance sector is one of the largest industries globally that now shows clear signs that new massive businesses can emerge. Grape's approach to fully digitising and automating the underwriting and claims handling process by integrating their technology into their customer's processes is precisely what insurance customers expect from the next generation of insurance products."