Digital-native TPA Reserv raises US$8mn to overhaul claims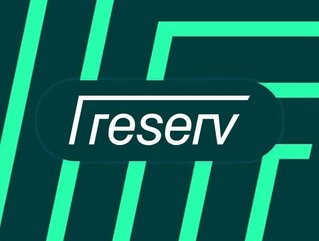 US insurtech Reserv, a digital-native third-party administrator (TPA), has raised US$8mn in seed funding as it seeks to overhaul P&C claims processing.
New York-based insurtech Reserv, a digital-native TPA, has raised US$8mn in seed funding led by Altai Ventures and Bain Capital Ventures.

Reserv is attempting to leverage modern systems and create new solutions to optimise any P&C claim. From complex data ingestion to automated coverage decisioning and dynamic customer experiences, Reserv is setting a new standard for adjusters, TPAs and technology providers alike. It hopes its software will help "power the next generation of claims adjusters".

Carriers, MGAs, self-insureds or other claims organisations can onboard Reserv following their standard TPA approval process. Reserv's technology then creates a unique claims experience and provides real-time status, metrics and reporting to everyone involved. The granularity of metrics across the entire process enables detailed analysis of each technology module which are independently available for purchase. Additionally, the entire platform configuration can be mirrored as-is and "lifted and shifted" to in-house resources, which Reserv calls "a simple and elegant alternative to traditionally costly claim system transformations, and a must-have for startup MGAs".
Reserv 'can become backbone of claims processing'
The fledgling company was only founded this year and is led by CJ Przybyl, who also co-founded Snapsheet and subsequently spent a decade creating the first virtual claims process for auto losses. Under his leadership, Snapsheet grew to manage over 2.5mn claims and US$10bn in indemnities, as well as serving seven out of the top 10 US P&C carriers.
"We want carriers to think of us as a trusted and compliant TPA that is also their incubator to test cutting-edge technologies and AI solutions to push the envelope of claims innovation and efficiency," Przybyl says. "We are empowering a new generation of adjusters and claims leaders with modern technology and advanced AI capabilities; our adjusters – whom we call analysts – and engineers are side-by-side partners solving the most complex problems in claims. This approach fosters an open and innovative culture unlike any other organisation in the industry."
Oleg Ilichev, Founder and Managing Partner of Altai Ventures, says: "We recognised a massive opportunity in a $250bn US TPA market that has yet to face any notable disruption. Our team, together with our design partners at Runyon, spent months confirming the pain points in the industry and, with a human-centered design lens, interviewed experts across all lines of P&C to come up with a thesis around what a truly differentiated value proposition might be."
And Matt Harris, Partner at Bain Capital Ventures, continues: "We see Reserv becoming the backbone of claims processing as technology continues to shift the industry dynamics."
Other participants in the round include Arch Capital, AXIS Capital, Runyon and selected industry angels including the founder of TrueMotion and former COO of Lyft, as well as the founder of SquareTrade and the former CEO of York.