Carbon insurance startup Kita set to launch first product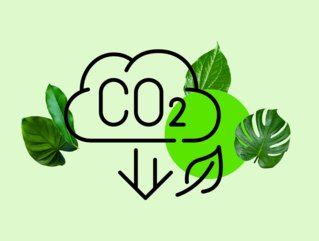 The voluntary carbon market (VCM) needs more transparency and better metrics, Kita says.
UK carbon insurance startup Kita will launch its first product after seed funding, as it seeks to de-risk the market for carbon removal credits
UK-based carbon insurance specialist Kita is set to launch an insurance product that will help companies to reduce risk in carbon credit transactions.

It comes after the startup announced a "highly oversubscribed" £4mn seed funding round led by Octopus Ventures, as well as existing investors Insurtech Gateway, Carbon13 and Climate VC. New investors Chaucer Group and Hartree Partners also participated in this latest round. It comes barely eight months since the carbon insurtech raised US$350,000 in pre-seed funding.

As companies clamour to reach net zero and other sustainability targets, many are focusing on 'carbon removal credits', which focus on offsetting emissions through carbon projects that absorb carbon back from the atmosphere. Carbon removal projects can involve a range of projects from afforestation to engineered solutions like direct air capture, and they are largely transacted on the Voluntary Carbon Market (VCM). They have become extremely popular in recent years as a tool for backing up sustainability claims, but the lack of transparency and quality metrics within the VCM market creates a high-risk environment for carbon removal investments – which is a deterrent to financing at scale, Kita says.

Demand for carbon removal is growing. According to Business Chief Magazine, investment in carbon removal heated up amid record CO2 levels last year with carbon removal startups likely to achieve US$1tn in funding by 2050. Even those slow to move may eventually be forced to act by large suppliers or customers conscious of their own image, and carbon credits are a quick way to get started. Last October, Apple put pressure on its supply chain to decarbonise by 2030.

Insurance will 'unlock billions of dollars of investment'

Kita's Carbon Purchase Protection Cover, which will be its first carbon insurance product since launching in December 2021, insures the purchaser of carbon removal credits against carbon delivery risk. It is hoped the product will remove a significant protection gap that exists in the carbon removal market and lead to greater flows of capital into carbon removal projects.

Natalia Dorfman, CEO and Co-Founder of Kita, says: "To prevent the worst impacts of climate change, we must remove gigatons of CO2 from the atmosphere annually for the remainder of the 21st century. This is a mammoth task, and it requires de-risking and access to capital for carbon removal solutions. Insurance can act as a fundamental enabler; by removing risk and increasing trust in the market, insurance will help drive capital to help quality carbon removal projects scale. Kita's passion is developing these insurance products and we are delighted to be bringing our first product, Carbon Purchase Protection Cover, to market."
Natasha Jones, Investor at Octopus Ventures, adds: "Carbon removal plays a critical role in the fight against climate change and there is a pressing need to scale these technologies at an unprecedented size and pace. Insurance is essential to enable this rate of growth by de-risking investments into carbon removal solutions and building in incentives that increase the supply of high-quality carbon credits in the market. We are thrilled to have the opportunity to work with Kita in bringing 'first-of-its-kind' carbon insurance solutions to market to help unlock billions of dollars of investment into the space, increase transparency in the Voluntary Carbon Market, and fight the climate crisis."