Carbon insurtech Kita raises £350k in pre-seed funding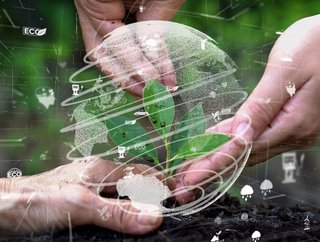 With the climate crisis requiring carbon removal solutions, Kita has raised new funds to help launch its carbon insurance products
Insurance firm Kita has raised £350k in a round of pre-seed funding led by Insurtech Gateway, alongside investors Carbon13, Climate VC and Echelon Capital.
The company claims to be the world's first carbon insurer and will use this pre-seed round to accelerate Kita's product build and hiring to launch its essential carbon insurance products.
Kita's insurance products cover carbon delivery risk, removing a significant protection gap for both buyers and sellers in the market. Increased buyer trust in carbon delivery leads to greater flows of capital to help carbon removal projects grow, according to the company. Kita suggests that by introducing insurance to reduce those risks, carbon removal projects will command a higher price and attract inward investment.
Removing risk and increasing trust
Kita's focus is carbon removal, insuring "carbon delivery risk" to enable carbon removal solutions to scale.
"The world is in a climate crisis, and carbon removal is an essential part of the solution. However, carbon removal is new, faces unique risks, and lack of insurance to address these risks is holding back development at the rate the world needs. Kita believes insurance is a crucial enabler - by removing risk and increasing trust in the market, insurance will help drive capital to help quality carbon removal projects scale. We are passionate about bringing these dedicated carbon insurance products to market and we are thrilled to be working with Insurtech Gateway to do it at speed," commented Natalia Dorfman, Kita Co-Founder and CEO.
The Intergovernmental Panel on Climate Change states we need to remove billions of tons of CO₂ annually for the remainder of the 21st century to enable a sustainable future for all.
Kita states that most carbon removal solutions generate revenue via selling carbon units on the voluntary carbon market, which needs to grow more than 15-fold by 2030 to support delivery of net zero targets. Challenges within the voluntary carbon markets include lack of transparency and consistent risk management, leading to significant transaction risk - pre-sold carbon units have a risk of being under-delivered. This uncertainty leads to inefficient flows of capital to high-quality carbon removal projects.
"Kita has found a very interesting role for insurance to play in accelerating the growth of carbon removal markets, and we believe the Kita team are the best people for the job. We are excited to help them get their product into the market," Stephen Brittain, Co-Founder, Insurtech Gateway.