RSA Insurance purchased by Intact and Tryg for $9.6bn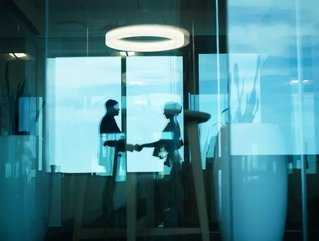 RSA Insurance Group has reportedly been bought by rivals Intact and Tryg for the sum of £7.2bn (US$9.6bn), one of largest acquisitions of 2020...
has reportedly been bought by rivals and for the sum of £7.2bn (US$9.6bn), one of largest acquisitions of 2020.
RSA, which was formed in 1996 through the merging of Sun Alliance and Royal Insurance, is listed on the LSE and the FTSE 100. Serving over nine million customers in more than 100 countries and with £6.4bn in net written premiums as of 2019, the company enjoys a strongly rooted status as an insurance leader.
Speaking in The Guardian, Martin Scicluna, Chairman of RSA, , "The board of RSA is pleased to be recommending Intact and Tryg's cash offer for the company, which delivers attractive, certain value for shareholders.
"RSA has provided peace of mind to individuals and protected businesses from risk for more than 300 years. However, I am confident that the values of our business, and not least our dedication to serving customers well, will be sustained as part of Intact and Tryg."
High-profile acquisitions
There are obvious territorial gains to be made by both Intact and Tryg respectively - the former would gain RSA's Canadian and UK operation while the latter secured Sweden and Norway.
However, this latest development cannot help but recall another that took place earlier in November: Cinven and GIC bought Miller from Willis Towers Watson for a rumoured £680m ($896m).
Although it may still be early to declare these events an emerging trend, the proximity and high-profile nature of the acquisitions could indicate that insurance markets are generating significant investment interest.
RSA is active in the personal and commercial insurance markets. The former has struggled due to lessened activity owing to the pandemic, although the latter remains buoyant as SMBs (small-medium businesses) seek to shore up their delicate financial position.
However, in its on the global insurance market's response to COVID-19, KPMG implies that any profit seen in the short-term could be ephemeral if economic certainstances do not improve soon:
"If the pandemic provokes recessionary conditions in economies around the world, commercial premiums can be expected to drop. [SMBs have] been a strong growth area for many insurers internationally, but many small businesses will be looking for ways to cut costs or some may not even exist if this pandemic is sustained for a long period."