Top 10 insurtech investment funders of 2023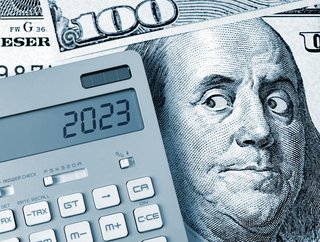 The growth of insurtech has been driven by market demand and the power of investment. We round up the top 10 insurtech funders scaling the industry
For the past decade, insurtech has scaled – and continues to scale – with significant speed. Demand in the marketplace, new technologies, and mega-round investment have driven the industry to a new position of leadership within the insurance space. Digital insurance providers, ecosystem partners, underwriting, AI, and API offerings, as well as the IoT and 5G, are resulting in the transformation of insurance as we know it. We round up the top 10 insurtech funders in the industry today.
Launched in 2020, Aflac Corporate Ventures is a Georgia-based venture capital firm that invests in early-stage technology companies and functions as the VC investment arm of Aflac, the American insurance company providing individuals and companies with supplemental disability insurance.
As a venture capitalist entity, Aflac Venture's purpose is to invest in companies that are aligned with its parent company's business interests in Japan and the US. To date, the VC arm has remained focused on investing in fintech, healthcare, the IoT, big data, and analytics.
Currently, the company has 14 investment partners, including Limelight Health, Coverhound, and Betterment.
As one would expect, Google Ventures – now rebranded as GV following its launch in 2009 – is a keen investor in all things tech-related. The entity's prime focus is across several key industries, including Enterprise, Frontier Tech, Life Sciences and more.
With an expert team of computer scientists, engineers, and former entrepreneurs at the helm, GV concentrates on innovative startups and invests in innovative founders across industries, as well as optimising for ideas that demand long-term relationships.
Current companies partnered with GV include Lemonade, GoCardless and Docusign.
Based in Tokyo and founded in 2010, MS&AD Insurance Group Holdings is a Japanese insurance company with its core businesses including Mitsui Sumitomo Insurance and Aioi Nissay Dowa Insurance.

The multifaceted group has a robust interest in the digital insurance space, recently throwing its weight behind the US insurtech Hippo with a $350mn injection of capital. MS&AD is also a partner of Direct Insurance Financial Investments, for whom it raised $77mn in funding. The company mainly deals with Domestic Life Insurance, non-domestic life insurance, financial services and risk-related businesses.
One of the oldest and largest VCs to invest in the global insurance space, Transamerica was founded in San Francisco in 1928. It offers a number of products within the term, whole, and indexed universal life insurance categories.
Thus far, Transamerica has funded leading insurtechs such as Quantemplate, Coverfax and Acko. Although the firm recently sold its corporate venture portfolio to Montana Capital Partners, Transamerica will continue to work with portfolio companies. The transaction will further simplify Transamerica's business, in line with Transamerica's strategy to actively manage its portfolio of businesses, allocating capital to activities with a greater potential for an attractive return on capital, and where Transamerica is well positioned for growth.
Whenever you read the word Tencent as part of an investment round, you know the company in question will soon be at the head of its industry leaderboards. Based in Shenzhen, China, Tencent was launched in 1998, and is now a world-leading internet and technology company. The VC also operates its own insurance platform called WeSure, as well as investing in and acquiring other companies.
Currently, Tencent has significant capital interests in Clark, Sunday, and Waterdrop.
Founded in 2011, OMERS Ventures has completed 137 investments and is a global early stage venture capital firm with offices in Toronto, Palo Alto and London. To date, the company has invested $850mn across the insurance industry and is considered a leading operator for scaling insurtechs to approach. Initially established in Canada as part of the current OMERS pension plan, OMERS Ventures' portfolio companies include a wide range of consumer and B2B operatives.
The VC also has extensive interest in both the US and Europe, recently leading a mega round with Europe's biggest insurtech, wefox, in the world's largest funding round to date. OMERS Ventures invested $400mn in the growing insurtech, and is also partnered with ClearCover and Foresight Group.
Launched in 2000, General Catalyst is a venture capital firm based in Cambridge, Massachusetts, with offices also in San Francisco, Palo Alto, London, and New York City. The company specialises in early-stage and growth equity investments across several sectors, including insurance, software, transportation, and big data industries.
In 2022, the VC raised an impressive $4.6bn for its 11th general fund, which it will co-invest alongside the two healthcare funds in company creation, seed, early-stage, and growth.
General Catalyst is partnered with insurtechs CertifyOS, Oscar, Loop Health, and Lemonade.
Taking an impressive lead in the insurtech investment scene, FinTLV has already provided $941mn in capital to scaling insurtechs.
Founded in 2018 and based in Tel Aviv, Israel, the firm's modus operandi is to invest in insurance and fintech companies based in the US, China, Europe, and Israel.
Currently, FinTLV is focused on all stages and its portfolio is specialised in insurance, with a robust global network of established insurance and reinsurance firms.
FinTLV counts Map, Sapiens, and Next Insurance among its strategic partners.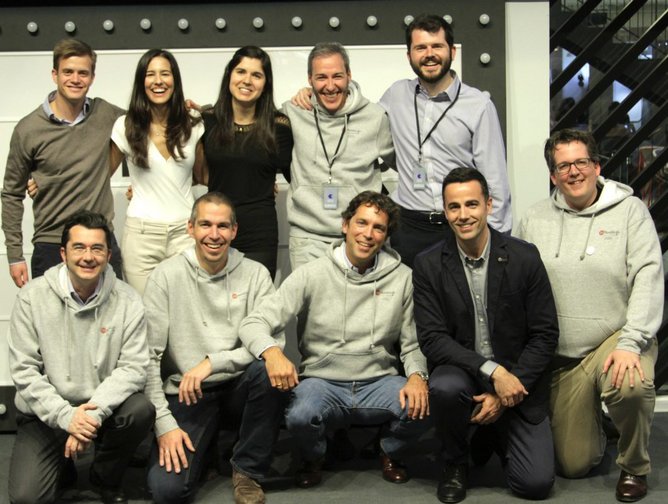 The Mundi Lab team
Founded in 2015 by CEO Javier Santiso, Mundi Ventures is a global venture capital firm managing north 500M€ in several funds, being its biggest fund and main investment focus in the Insurtech vertical. The Fund's investment strategy at a high level focuses on the European and North American Insurtech sector, but is also exploring other emerging regions. They mostly focus on Series A and Series B, but they occasionally do opportunistic investments in earlier or later stages.

The Mundi Insurtech Fund has built a truly unique value proposition for the Insurtech ecosystem: it is indeed a fully independent and professional VC Fund with a focus in the insurance industry but backed by several international insurers and mutual funds. The company has broad insurance knowledge, a hands-on approach, and an impressive list of global relationships that have resulted in the investment of numerous insurtech founders and startups.

To date, Mundi Ventures includes Wefox and Element (Berlin), Bolttech (Singapore), Betterfly (Santiago de Chile), Descartes Underwriting (Paris), Asistensi (Madrid), Urban Jungle (London) and more as part of its extensive portfolio of insurtech startups.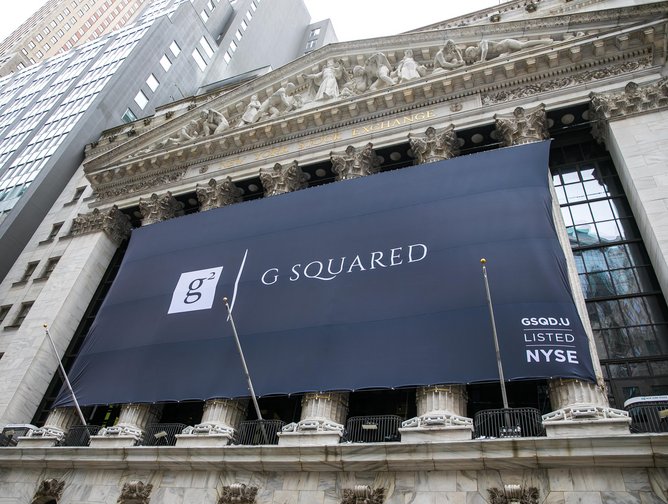 As the leading insurtech funder, globally, G Squared is responsible for catapulting a large number of insurtech providers into leading positions. Founded in 2011, G Squared partners with portfolio companies throughout their lifecycle using a fundamentally different approach to that of traditional VCs.
As a rule, G Squared also invests in companies that "challenge the status quo and demonstrate a clear path to superior returns, partnering with world-class entrepreneurs tackling big problems".
According to reports, the VC has invested funds in a number of household names such as 23andMe, Coursera, Instacart, Lyft, Pinterest, and Spotify. It also has contributed large amounts of capital to a number of disruptors including Asana, Blend, Bolt, Brex, Capsule, Flexport, Impossible Foods, Toast, and Turo. Insurtechs to benefit from G Squared are CoverGenius, which received US$70mn, and Pagaya.