InsurTech Digital's Top 10 M&A Deals of 2023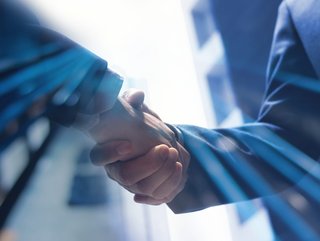 Below, InsurTech Digital runs through our Top 10 M&A deals of 2023
Below, we run through our Top 10 insurtech M&A deals of 2023, with our top acquisition coming in at a significant US$2.6bn… read on to find out more
While M&A in 2023, particularly in H2, has taken a downturn from the unprecedented highs seen in the insurtech industry post-pandemic (2021-2022), significant deals have still occurred this year.
Below, InsurTech Digital runs through our Top 10 M&A deals of 2023 (so far!)
July 2023 saw Ryan Speciality complete its acquisition of Socius Insurance Services from Abry Partners. Initially announcing the deal in May 2023, Socius has become part of Ryan Specialty's wholesale distribution specialty – RT. Headquartered in Northern California, Socius was founded in 1997 and has developed expertise in complex business lines, from management, professional and cyber liability, to property and casualty insurance. The fee for its acquisition from Abry Partners to Ryan Speciality acquisition remains undisclosed.
In June 2023, Acrisure Re announced it had acquired TEn Insurance Services. TEn went to market under Acrisure as Eleven Network per the acquisition terms. Since 2005, TEn has been supporting industry professionals operating as appointed representatives. Upon acquiring TEn, Acrisure's UK President Mark McIlquham said: "TEn has provided valuable services for nearly 20 years and has an extremely loyal membership. By launching as the Eleven Network, we will take this operation to a new level of service and success, built upon an incredible foundation."
Another deal from H1 2023, May saw American Financial Group (AFG) acquire Crop Risk Services (CRS) from American International Group (AIG) for S$240m. A cash-funded transaction, AFG has acquired a crop insurance general agent with significant gross written premiums of US$1.2bn (as of 2022), making CRS the seventh-largest provider of multi-peril crop insurance in the US. After agreeing to acquire CRS, AFG Co-CEO Carl H. Lindner III said: "This business is a great strategic fit with our existing crop insurance operations and will provide the opportunity to continue to benefit from economies of scale."
H2 2023 has seen its fair share of deals too; Marsh subsidiary Marsh McLennan Agency completed its acquisition of Graham Company in August this year. A leading risk management consultancy in the US, the 1960-founded Graham Company specialises in providing business insurance, employee benefits and surety brokerage services to businesses in a range of high-risk industries. Per the acquisition, all Graham Company employees moved over the Marsh McLennan and continue to work at Graham's offices in New York City and Philadelphia.
In fact, August proved a busy month for M&A in insurance, with Harford Insurance Group's merger with ClearPath Mutual Insurance Company representing another notable deal at the start of H2 2023. The merger brought together the commercial property and casualty insurance capabilities of Harford Mutual with the monoline workers' compensation carrier expertise of ClearPath Mutual. Per the merger agreement – ratified by the Maryland Insurance Administration – the now single insurance entity is named Clearpath Insurance Company and marketed as Clearpath Specialty.
In the most recent M&A deal in our Top 10 of 2023, P&C insurance giant Travelers agreed to acquire Corvus Insurance Holdings for US$435m in November 2023. Founded in 2017, Corvus is a leading cyber insurance managing general underwriter that uses a proprietary AI-driven cyber risk platform to help customers identify vulnerabilities, thus reducing their exposure to cyber events. It is led by Madhu Tadikonda, who has experience at AIG and Oliver Wyman; and was founded by Phil Edmundson and Mike Lloyd. Travelers, which has approximately 30,000 employees and generates revenues in excess of US$35bn a year, will fund the acquisition from internal resources.
Another recent acquisition, October 2023 saw Arthur L. Gallagher agree to acquire Cadence Insurance for US$904m cash. A notable deal, Cadence Insurance is the US' second-largest bank-affiliated insurance brokerage. The insurer offers banks its suite of commercial P&C products, as well as employee benefits and personal lines products. Arthur J. Gallagher has acquired an insurer with clients across nine states, including Southeast US states and Texas. Following the deal, Gallagher hopes to extend its reach in high-net-worth personal lines in the aforementioned regions of the US and saw Cadence as the perfect partner to achieve this.
Rounding out our Top 3 M&A deals of 2023 is Brookfield Reinsurance's acquisition of Argo Group International Holdings. An all-cash transaction, the acquisition was completed for a marked US$1.1bn. Per the agreement, Argo shareholders received $30 per share in cash, representing a premium of 6.7% to Argo's sharing share price as of February 7, 2023 – the month the acquisition was announced. Following the acquisition, Argo will go from publicly listed to privately held. Its Executive Chairman and CEO, Thomas A Bradley, said earlier this year: "This transaction brings a successful conclusion to Argo's strategic alternatives review process and represents the best path forward for Argo, our employees, and policyholders while also maximising value for our shareholders."
February 2023 certainly saw some notable deals, further emphasised by Stone Point Capital's acquisition of 20% in Truist Insurance. Per the deal, Stone Point paid US$1.95bn for its 20% stake, which it acquired with support from Mubadala Investment Company among other co-investors. Most recently valued at US$14.75bn, Truist Insurance Holdings is the sixth-largest insurance broker in the US, operating over 250 offices through its wholesale, insurance services and retail divisions. Units under Truist include CRC Insurance Services, AmRisc, Crump Life Insurance Services and McGriff Insurance Services. Upon completion of Stone Point's 20% acquisition, a five-person board was formed to oversee Truist, with four members appointed by Truist and one appointed by Stone Point.
Our Top M&A deal of 2023 is Vista Equity Partners' acquisition of Duck Creek Technologies. In an all-cash deal, Vista Equity acquired Duck Creek for a whopping US$2.6bn. Struck in January 2023, the acquisition saw Duck Creek shareholders receive $19 per share in cash, representing a marked 46% premium to Duck Creek's closing share price on January 6 2023. An insurance technology provider, Duck Creek's customers include the likes of AIG, Chubb, Progressive, Axis and Berkshire Hathaway. On the acquisition, Duck Creek CEO Michael Jackowski said: "This transaction is a testament to the value of the Duck Creek platform, the success of our strategy, and the strength of our incredible team. Following a deliberate and thoughtful process, the Board approved this transaction which delivers a great outcome for Duck Creek's shareholders, providing them a certain and substantial cash value at an attractive premium."
******
For more insights from InsurTech Digital, you can see our latest edition of the InsurTech Digital here, or you can follow us on LinkedIn and Twitter.
You may also be interested in our sister site, FinTech Magazine, which you can also follow on LinkedIn and Twitter.
******
BizClik is a global provider of B2B digital media platforms that cover Executive Communities for CEOs, CFOs, CMOs, Sustainability Leaders, Procurement & Supply Chain Leaders, Technology & AI Leaders, Cyber Leaders, FinTech & InsurTech Leaders as well as covering industries such as Manufacturing, Mining, Energy, EV, Construction, Healthcare + Food & Drink.
BizClik – based in London, Dubai, and New York – offers services such as Content Creation, Advertising & Sponsorship Solutions, Webinars & Events.