US insurers must adopt AI, says insurtech COVU's co-founder
COVU has released a new forecast on the industry shift driven by generative AI that shows US incumbents need to embrace new AI technologies to stay ahead
US insurers must embrace AI to stay ahead of the industry's new technological shifts, says Amir Kargar, co-founder and Chief Technical Officer at COVU. He made the statement following the release of a new executive forecast on shifts within the insurance industry.
Currently, COVU is the only all-in-one AI-enabled digital platform for insurance agencies, and says the trend towards using generative artificial intelligence (AI) tools, will help insurance agencies streamline their operations, customer servicing and opportunities to cross-sell.
It was designed to help streamline operations because through the use of its AI tools, agents can reduce the time spent on administrative tasks, boost targeted marketing efforts and uncover more sales opportunities quickly.
COVU - the story so far
The California-based insurtech launched in 2022 and raised US$10mn in seed funding in August, which enabled it to launch its AI-enabled digital platform. COVU gives independent agencies comprehensive support and cutting-edge tools for managing the entire business and uncovering new revenue. It also helps empower success in the current market by giving agents access to the latest technologies in order to make efficient and well-informed decisions.
According to reports, startup has used the seed capital to build and scale the COVU platform towards its first major milestone, which is an ambitious US$1bn of insurance premium under contract.
COVU is led by insurance industry veterans Ali Safavi and Tasos Chatzimichailidis. Safavi, a former Head of Insurtech at accelerator Plug and Play, and Chatzimichailidis, the CEO of wefox, are joined by co-founders Kargar and Amin Zarshenas.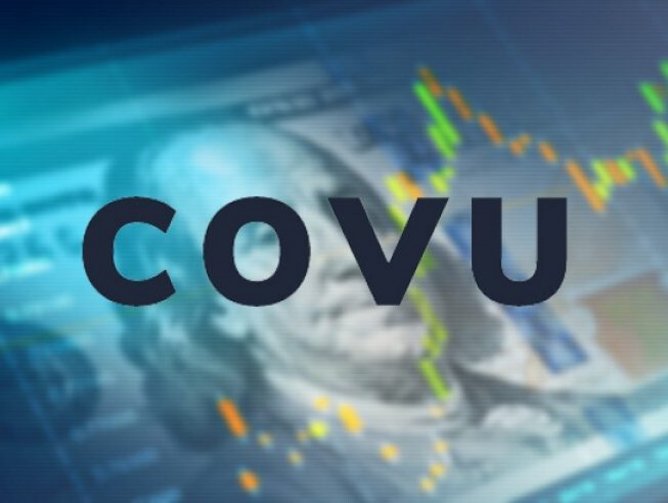 Five reasons why AI is driving growth in the insurance industry
AI has become increasingly popular in the insurtech space, with new startups embracing the technological advantages it proffers. It is currently helpful in the following five areas:
#1 Improved Customer Experience: AI technology can be used to automate routine tasks, such as claims processing, freeing up time for insurance companies to focus on improving customer experience.
#2 Enhanced Underwriting Capabilities: AI algorithms can be trained on large amounts of data to identify risk patterns and improve underwriting accuracy, reducing costs and increasing profits.
# 3 Fraud Detection and Prevention: AI can analyse large amounts of data in real-time to identify and flag potential fraud, reducing the costs associated with fraudulent claims.
#4 Predictive Maintenance: AI algorithms can be trained to predict when a device or asset may fail, enabling insurance companies to offer proactive maintenance solutions and reducing costs associated with repairs.
#5 Personalised Insurance Products: AI can analyse customer data to personalise insurance products, reducing the risk of underwriting mistakes and improving customer satisfaction.
Pioneering AI services within the insurance industry​​​​​​​

The insurtech's leadership team of insurance, finance, and technology innovators say generative AI tools – such as ChatGPT built by OpenAI – will play a significant factor in the digital transformation of the insurance industry in 2023.
Indeed, data shows that new AI-powered tools have the potential to reduce customer service costs by up to 30%, which could save insurance agencies millions of dollars.
Speaking about great AI adoption among US incumbent insurers, Kargar, who is also COVU's CTO, said: "US insurance agencies are falling drastically behind on the technology curve and it's time to embrace the new digital era with innovative technologies that enhance business operations.
He added: "We are on the cusp of a groundbreaking development within the insurance industry and our team is helping pave the way for a modern approach to growing revenue for insurance teams."