Socotra launches CorePlus, partners with Stripe, Mendix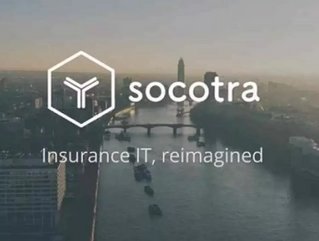 Socotra Technology partnerships
UK Insurtech Socotra has launched its CorePlus solution as it partners with tech leaders AStripe, Mendix and Snapsheet
Insurtech leader Socotra has announced the launch of its new CorePlus solution and strategic partnership with technology leaders Snapsheet, Stripe and Mendix.

The London-based insurance IT solutions provider launched CorePlus, a line of complete insurance IT solutions composed of Socotra Connected Core, seamlessly integrated via Socotra App MarketPlace with industry-leading software and data providers, including Mendix, Snapsheet, and Stripe. Socotra CorePlus is designed to decrease risk and costs, while increasing speed-to-market and standardisation.

According to reports, insurers consistently want to leverage up to 15 point solutions to drive value for different use cases across their organisations. However, most core systems stifle this progress due to long and expensive integration projects that pose a high risk of failure.
Socotra's CorePlus solution provides insurers with a pre-integrated solution connecting the industry's best software providers. Socotra CorePlus also empowers insurers to future-proof their tech stack by quickly and easily swapping out third-party technology providers via Socotra App MarketPlace.
Socotra's CorePlus offerings
CorePlus has launched with two offerings, namely CorePlus Homeowners and CorePlus Auto. Building upon Socotra's successful track record with 14 customers in these lines of business, both solutions provide insurers with flexible, market-ready features that accelerate product launches, improve efficiency, and power innovation.
The CorePlus solution includes a powerful suite of features designed for the entire policy lifecycle:
Socotra Connected Core empowers insurers to easily configure and scale cloud-native insurance products
Socotra App MarketPlace delivers instant access to industry-leading insurance products and services through a simple click-to-run experience
Socotra Unified Portal streamlines the sales channel with frontend experiences for customers and agents
Underwriting Workbench, powered by Mendix, streamlines insurers' applications and processes by providing automation to underwriters while speeding decisions and amplifying the human touch
Distribution Management, powered by Mendix, gives carriers a holistic view of their producers and more efficient means to managing those relationships
Snapsheet Claims Management is an all-in-one system that simplifies and improves the customer claims experience
Stripe Payment Links allows carriers to quickly and easily accept payments for insurance premiums
Strategic technology partners choose Socotra
Speaking about the launch and new partnerships, Dan Woods, Founder and CEO of Socotra, said: "The needs of today's insurers have far outstripped what any one vendor can provide. Socotra CorePlus delivers a line of end-to-end insurance IT solutions from the industry's leading technology providers. Insurers gain control of their business and increase their competitiveness through the agility that Socotra CorePlus provides."
Mendix CEO, Tim Srock, added: "Together, Socotra and Mendix share a mission to make insurance agents' and underwriter' lives easier. Delivering a more modern user experience to the insurance world is only the beginning. Insurers can use the Underwriting Workbench or Distribution Management solutions, and they can also use the power of the Mendix platform to compose many types of solutions and integrate them with Socotra."