Singapore's Azentio acquires specialist insurtech Beyontec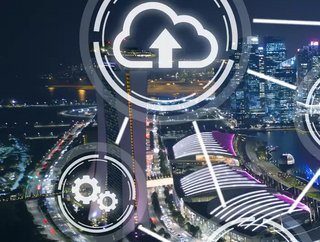 Singapore software company Azentio has acquired Beyontec - a specialist insurtech providing digital solutions
Azentio Software, the Singapore-based software company, has announced its acquisition of Beyontec - a leading insurtech digital solutions provider headquartered in Texas.
According to reports, Azentio has already signed the acquisition agreement for Beyontic, an insurtech that has a 300-strong workforce and 64 business customers in the US, Africa, and the Middle East. 
Beyontec provides a wide range of digital solutions for the insurtech industry, including a digital platform-based ecosystem, a core multi-line insurance administration system, and a toolbox of cloud-based accelerator solutions.
As an SaaS startup, Azentio Software was founded in 2020 and provides mission-critical, vertical-specific software products for customers in banking, financial services and insurance verticals. 
It currently has 700 customers in more than 48 countries with a strong team of over 1,600 employees across offices in nine countries globally. 
Azentio expansion plans
The new acquisition of Beyontec is part of an expansion strategy by Azentio. The purchase which will see its customer base and product suite increase.
Beyontec will also provide Azentio with the opportunity to branch into preeminent banking, financial services, and insurance-led technology solutions in high-growth markets.
Currently, the two companies have significantly similar interests that will enable Azentio to offer an enhanced insurance product and end-to-end insurtech solutions for General, Health, Life, and Commercial insurance. 
The acquisition also allows for significant scale benefits and investments in next-generation insurance technology products.
Speaking about the recent acquisition, Tony Kinnear, CEO, Azentio said the company is focused on creating a leading regional insurance and banking technology entity. The resulting services will aim to deliver cutting-edge products with deep domain and local market experience to help customers transform and grow.
He said, "I am delighted to welcome the Beyontec team to Azentio. We have much in common, including our client-first culture and our focus on excellence. Together we will be able to offer an unbeatable range of solutions to our clients."
Vivek Sethia, CEO and Co-founder, Beyontec described the move as an "incredible opportunity" for the combined entity to offer future-ready insurance solutions to make our customers highly competitive."
Sethia added, "We are excited to combine our resources and best practices to further enhance the value we bring to clients in the insurance industry." 
Main image credit: Getty