Marsh space insurance a step towards manned rocket cover?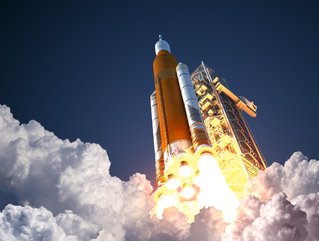 Are we one step closer to commerical manned space coverage following news that Marsh has placed insurance on a new space project rocket?
News that insurance giant Marsh has announced the launch of insurance cover for the first unmanned, returnable space rocket to launch in the UK has raised discussion about the possibility of insurers covering commercially manned space flights.
The insurance cover, which was arranged on behalf of Space Forge, a Welsh aerospace manufacturing company headquartered in Cardiff, Wales, with Beazley covering the risk of loss to the Forgestar - is an on-orbit manufacturing satellite platform leveraging microgravity in the production of semi-conductors and pharmaceuticals.
Insurance on space operations
The Forgestar's launch is scheduled to take place this year at Spaceport Cornwall, one of the UK's first domestic spaceports. The craft will carry satellites and Space Forge's Forgestar-0 prototype space factory.
According to reports, the 'space factory' can create materials that are not possible to make on Earth. Once operational, Forgestar will be the world's first fully returnable and re-launchable satellite platform.
Speaking about the space launch, Neil Stevens, senior VP, of aviation and space at Marsh Specialty, said: "This is truly a historic moment for the UK, as both the ambition and capability to launch satellites into space becomes a reality. Insurance is a vital consideration for any mission which contemplates commercial space activity; Marsh is proud to work with Space Forge on this landmark project, which will take us all a step closer to in-space manufacturing."
In a statement detailing the news, Marsh said; " As space becomes increasingly commercialised, space risk management has evolved from providing simple launch insurance to a complex discipline." The company then listed the areas where coverage is possible. They are:
Contract analysis and advice.
Risk evaluation.
Alternative risk-transfer solutions.
Insurance programme design and implementation.
Claim negotiation.
Insurance for manned space missions
The news is a key development in the space race, as manned missions into the stratosphere still do not have available space insurance coverage - a bone of contention for Amazon CEO Jeff Bezos in 2021, when he launched his manned voyage into space. Elon Musk is also planning a 10-day space excursion via Space Ex for multi-millionaire businessmen, who are each willing to pay upwards of US$50mn for the privilege of an uninsured trip into the unknown.
Munich Re, which offers protection to cover space satellite projects, reports that space insurance is categorised into four levels of coverage. These mainly concentrate on the different stages of satellite launches and include, "preparing and launching the satellite, then positioning and operating it in orbit. Space insurance solutions are tailored to each policyholder's needs. They may cover loss of income as well as material damage."
However, speaking about space travel liability cover, Charles Wetton, underwriting manager for space policies at insurer Global Aerospace, said the question of private individuals applying for cover for a space trip, raised several issues.
Astronauts taking part in government-led journeys have been exhaustively trained and strictly selected for a range of skill sets that would improve their chances in any given situation in outer space. Furthermore, they endure rigorous training years before embarking on a space mission and are a known quantity in terms of risks and less of a liability to insure. This is in contrast to a private space traveller who will receive minimum training and preparation prior to a space trip.
Wetton says. "They and their families understand the risks of the work they do. "These represent two very different risk profiles that insurers will take into account."
New space-age milestone for Marsh and Beazley
But manned space missions aside, Space Forge CTO and Co-founder Andrew Bacon is optimistic about the latest developments from Marsh and Beazley. He said, "It's been an exciting journey so far, with lots to consider in terms of logistics, legality, and security, alongside the actual development, installation, and launch of our satellite."
Bacon added, "It's great to have another important milestone ticked off the list, having secured the correct insurance. It gives us peace of mind as we prepare for our inaugural mission with ForgeStar-0."