Insurers not ready to cover Jeff Bezos trip to outer space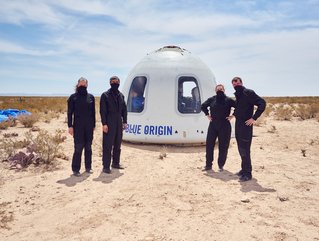 As the Amazon CEO plans his first foray into the stratosphere, insurers are reluctant to provide cover for untrained passengers in outer space
Jeff Bezos might well have to forgo space travel insurance during his upcoming journey past the stratosphere, as insurers are reluctant to cover the billionaire against potential disaster, reports suggest. 
The Amazon CEO, who is a long-term space enthusiast, has been in competition with fellow billionaires, Richard Branson and Elon Musk to be the first of the trio into space. He is also the founder of Blue Origin, the space travel company that he hopes will fulfill his dream of beyond-the-stratosphere travel.
However, once beyond earth's atmosphere, insurers are unlikely to provide a policy to protect against the risk of space travel. 
Speaking to Reuters recently about the situation, Michael Barry of the Insurance Information Institute, explained, "Space tourism involves significant risk, but is not an issue life insurers specifically ask about as yet because it is so rare for anyone to travel into space."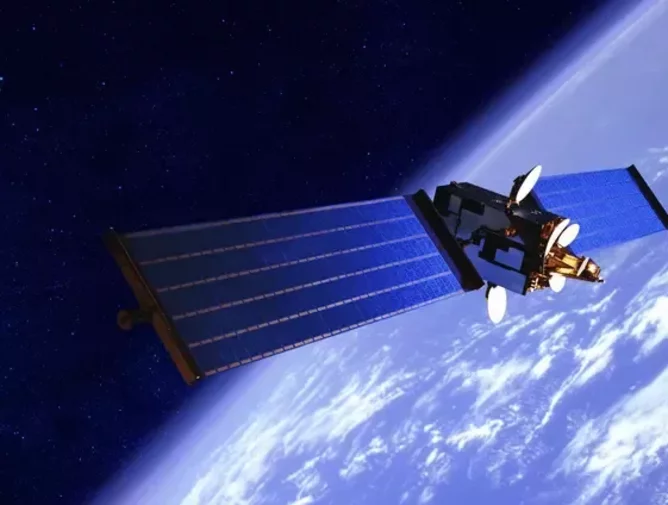 Image credit: Getty Images
According to reports, the satellite, rocket, and unmanned space mission insurance market is worth US$500mn. However, there are as yet no regulations that state operators such as Blue Origin, must insure passengers against the possibility of injury or death during a space flight. 
Industry experts have lent their voice to the issue. Neil Stevens, senior VP of aviation and space at Marsh, the world's largest insurance broker, explained, "We're not aware of a case where anybody is insured against passenger liability."
Debut space trip for Bezos
Bezos's first foray into space is scheduled to take place on July 20th. The New Shepard, Blue Origin's space carrier craft will fly to a height of 100kms above the earth.
Blue Origin even auctioned off a seat on the trip to the edge of space with Bezos, which was bought for $28mn by an undisclosed bidder who will now accompany the CEO on what will be the company's first mission flying humans.
Successful trips to such heights have been minimal. But On December 13, 2018, Richard Branson's Virgin Galactic vessel, VSS Unity, proved itself capable of the task as the two pilots reached an altitude of 82kms above the earth, which according to US space data standards, constitutes a journey into outer space. 
However, according to data released by Seradata SpaceTrak, the industry's leading research tool, Bezos has faith in Blue Origin, which to date has flown 15 unmanned sub-orbital missions, all of which have been successful. 
Liability insurance and commercial space travel
The private space travel industry is embryonic, and so far manned voyage tickets to the stratosphere have not yet resulted in any commercial travel opportunities. Any previous trips into outer space have been led by government programmes, which are essentially insured by the taxpayer because the projects are funded by public money. Satellite space excursions are covered however.
According to Munich Re, which offers protection to cover space satellite projects, space insurance is categorised into four levels of coverage. These mainly concentrate on the different stages of satellite launches and include, "preparing and launching the satellite, then positioning and operating it in orbit. Space insurance solutions are tailored to each policyholder's needs. They may cover loss of income as well as material damage."
However, speaking about space travel liability cover, Charles Wetton, underwriting manager for space policies at insurer Global Aerospace, said the question of private individuals applying for cover for a space trip, raised several issues. 
Firstly, astronauts taking part in government-led journeys have been exhaustively trained and strictly selected for a range of skill sets that would improve their chances in any given situation in outer space. They also endure rigorous training years before embarking on a space mission. They are therefore a known quantity in terms of risks and less of a liability to insure. This is in contrast to a private space traveller who will receive minimum training and preparation prior to a space trip. 
"They and their families understand the risks of the work they do. "These represent two very different risk profiles that insurers will take into account."
Minimal training for commercial space travellers
Wetten's assessment is accurate, as those planning on taking their first space trip with Virgin Galactic, will only be required to experience three days of training prior to the journey. Meanwhile, Blue Origin states that its paying passengers will only need one training day prior to launch, which includes details such as safety briefings, space vehicle overviews, and in-flight activities. 
Ultimately, with commercial space travel in an experimental stage, those who dare to foray past the stratosphere will have to accept the risk that such a journey incurs. Passengers will be asked to sign waivers from space travel operators, stating that the company won't be responsible for the death of a passenger en route. 
Short duration space journey for Blue Origin
Despite the hype though, the initial Blue Origin flight next month won't be hanging about in outer space long enough to incur too much risk. According to reports, the six-seater rocket will fly for just four minutes beyond the boundary between the earth's atmosphere and into 'outer space', where passengers will experience total weightlessness for four minutes.
Of course, if money is no object, then it might be better to follow the example of the five businessmen (names as yet undisclosed) who have paid $55mn each for a ten-day excursion on Elon Musk's SpaceX.
Although let's face it, unless insurers decide on a protection plan, they will be uninsured in outer space for 10 whole days… We're not sure it's worth the risk.
Main image credit: Blue Origin