Assaf Henkin: Tackling the US Life Insurance Protection Gap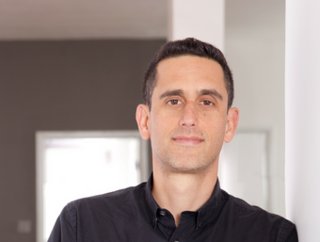 As Co-founder, President and COO of Sproutt Insurance, Assaf Henkin tells us why he is passionate about addressing the US Life insurance Protection Gap
Assaf Henkin is the Co-founder, President and COO of Sproutt Insurance - a startup insurtech tackling the challenging protection gap across the US marketplace, using the latest technological innovations. Henkin began his career as a software engineer, and has spent more than two decades in the technology industry, before launching Sproutt Insurance in 2018. Based in Hartford, Connecticut, the company hit the headlines in 2021 when it raised US$26M in its Series B round to further its go-to-market strategy and bring health-incentivising instant-issue life insurance policies to millions.

More recently it has launched 'Sproutt SmartLife for Agents', a new platform that enables insurance producers in the US to offer life insurance products in the fastest and most convenient way. The new platform employs Sproutt's proprietary predictive Smart Routing technology to enable modern insurance producers to provide the best possible product to the most customers – helping close the 'needs gap' of 41 million Americans needing but lacking life insurance.
We caught up with Henkin to find out more.
Tell us about Sproutt and its latest product launch
Sproutt is a new kind of life insurance company that uncovers the "hidden" healthy aspects in everyone to deliver a personalized buying experience for customers and agents. While the life insurance industry has traditionally evaluated customers using traits like smoking habits and body weight, Sproutt adds a new dimension to this process by using lifestyle data to more accurately characterize any given person.
Sproutt's newest offering, SmartLife for Agents, employs Sproutt's proprietary predictive Smart Routing technology to enable modern insurance producers to provide the best possible product to the most customers --- closing the 'needs gap' of 41 million Americans needing but lacking life insurance. Through the careful application of predictive analytics, big data, and AI, Sproutt's SmartLife for Agents enables life insurance producers to provide for 95% of all consumers' life insurance needs on one platform, wherever and whenever consumers prefer.
Why has Sproutt decided to tackle the US life insurance protection gap?
We believe that life insurance products are a necessity for families in order to protect them in the event of the unthinkable, build cash value over time, or save money to treat life-threatening conditions.
The insurance needs gap in the US has been an ongoing problem, and COVID-19 only further hindered customers' ability to easily get insurance, as face-to-face meetings with agents were no longer possible. In fact, 42% of consumers reported fewer in-person meetings with agents since the pandemic began, something that led customers to seek out other ways to get insurance. According to a recent survey of independent insurance agents and brokers, an overwhelming percentage of their customers are looking for more digital tools than they were pre-pandemic.
Sproutt's SmartLife for Agents is bridging this virtual gap, providing access to digital life insurance policies for both agents and consumers alike by leveraging its predictive Smart Routing technology to proactively inform agents and customers alike regarding the specific product that best fits the customer's profile and the likelihood of passing the underwriting requirements for that product.
Traditionally, medical reports are required and policies take time to set up. How has Sproutt worked around these challenges?
Sproutt's Quality of Life Index (QLI) assesses each individual's lifestyle across five areas – movement, sleep, emotional health, nutrition, and overall lifestyle balance. Each customer's individual QLI score powers predictive customer understanding, personalized buying journeys, and tailored insurance offerings. By combining the QLI data with customer-specific online medical data (with customer consent) Sproutt can reach an instant underwriting decision for a number of products. This provides both agent and customer with a process that is much faster and more transparent than what has been traditionally available.
Have the past two years also had an impact on the customer space when it comes to life insurance?
The pandemic has had a substantial impact on customer experience in life insurance – particularly as it relates to ease of access, with consumers now demanding that life insurance be available digitally in addition to traditional offerings. This omnichannel phenomenon is not unique to life insurance: 68% of customers across industries have higher expectations of enterprise digital offerings than they had prior to the onset of the pandemic.

In life insurance, we're seeing a growing number of insurers, reinsurers, and brokerage firms that are seeking to partner with companies like Sproutt to address the digital demands of both customers and agents. We are actively developing a few products that we will be launching in the next year that offer both a fully digital buying experience and instant decisions based on real-time data and predictive analytics.
Are traditional insurers also taking note of this situation - and if yes, how long will it be until the industry can adequately serve customer needs digitally in terms of life insurance policies?
Yes, traditional insurers have been monitoring the Insurtech space for the last few years. In fact, many of them have been actively investing and setting up innovation groups as a means to "keep up" with those startups. The pandemic accelerated this trend, leading traditional insurers (like some of our investors) to deploy resources in an effort to move faster with a few tech-driven initiatives. They are also expanding into areas that are more significant to their core business such as group benefits, brokerage distribution, and various financial products.

Given the magnitude of the industry and its conservative nature, it will take some time before a significant portion of customers and agents will have access to what we call "modern tools." It is an evolution that continues to evolve per product - simpler products such as term life insurance are already fully digital and accessible, but other products and distribution methods will take a few more years.
What other new products and services are on the horizon for Sproutt?
We are actively developing a few products in partnership with the leading reinsurance carriers in our space and the best insurance carriers for the specific product. Our guiding principles across all products are fusing our proprietary data with additional data sources, instant underwriting decisions, and fully digital delivery. We will be launching a new term life product that offers several advantages over its competitors, an embedded life insurance product, and a hybrid product that offers several unique benefits in a package wholly unique to the market.