UK insurtech Zego to provide cover for bp's EV Pro trial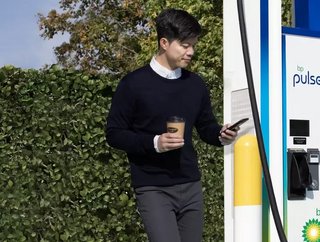 Zego's professional insurance will cover bp's all-inclusive electric vehicle subscription service trial
The London-based business fleet insurance provider, Zego, has teamed up with bp to provide the energy company's drivers with cover as part of bp EV Pro – the all-inclusive electric vehicle subscription service trial.
Backed by Swiss Re, the cover supports the reduction of carbon emissions. The product has been created specifically for professional ride-hail drivers in London with the goal of encouraging them to choose electric vehicles over fossil fuel cars and bikes.
The EV Pro package has been incentivised with several benefits, including bp pulse, servicing, and maintenance as well as access to bp's electric vehicle charging network. Zego's cover will give ride-hail drivers immediate and correct cover upon delivery of the vehicle.
The bp EV Pro offers a driver everything they need to run their business in one easy weekly payment said Deepshikha Vasishta, global fleet director at bp, who added, "We partner with Zego given their flexible approach to insurance, especially in the ride-hail market."
Zego expansion plans
Zego was founded in 2016 and its commercial motor insurance services have provided more than 17 million policies, covering 200,000 vehicles in five countries. Its pay-as-you-go and annual policies have proved popular with inner-city self-employed riders and drivers. The company also recently raised US$150mn in a Series C funding round, making it the UK's first insurtech unicorn.
Zego's support of electric vehicles is also in line with Swiss Re's commitment to the electrification of the transport network.
Sten Saar, CEO of Zego, explained, "Given that cutting carbon emissions and limiting the fallout of climate change are the biggest challenge we face as a society, Swiss Re is confident that this partnership will contribute to reaching the UK's and the global net-zero ambitions.
"The electric vehicle market will have a huge role to play in the UK reaching its net-zero target by 2050 and we are already seeing businesses across the country adopt EV fleets to reduce carbon emissions. 
"With our flexible, usage-based insurance product, we are supporting bp's trial, by providing affordable solutions to ride-hailing drivers. This partnership is a huge milestone for Zego and we look forward to building a lasting relationship with bp."
Simon Welton, Market Head P&C UK & Ireland at Swiss Re, agreed with Saar and said the collaboration was another step towards zero carbon goals. "Our vision is to make the world more resilient.
"Through our support of Zego, and by extension ride-hail drivers' adoption of electric vehicles, we fulfill our vision of making the world more resilient by promoting safer roads and supporting the transition to a net-zero carbon economy," he added.