Trailblazer: Douw Steyn of BGL and Comparethemarket.com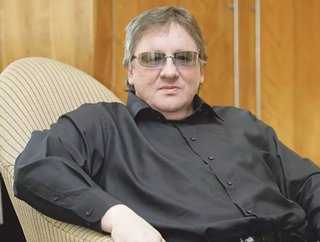 Living an envied billionaires lifestyle in rural South Africa, Douw Steyn is the insurance mogul behind the UK's BGL Group and Comparethemarket.com
Notoriously private, despite the outward shows of opulence, Douw Steyn, CEO and founder of BGL and Comparethemarket.com, was recently featured in the Sunday Times Rich List and has an estimated net worth of US$2.6bn.
An investor in property as well as the insurance industry, Steyn is also the proprietor of the exclusive Shambala Game Reserve in South Africa's Limpopo province.
Reports suggest that an incredible 50% of his wealth was accumulated following a highly successful marketing campaign featuring the fictional chief meerkat, Aleksandr Orlov, who coined the phrase, 'Simples' and propelled Comparethemarket to the top of the global watch lists.
Early life
Not much has been made public about Steyn's early life, but details suggest he was born in Johannesburg, South Africa in December 1952, and he attended schools in Linden. Records show that in 1978 he earned his bachelor's degree from Potchefstroom University for Christian Higher Education.
By 1990, Steyn had left Africa and set up home in Peterborough in the UK. He launched BGL in 1992 -  better known as the Budget Insurance Company that provided financial services and insurance products. 
By 2004, business was booming and several strategic acquisitions and partnerships had been formed. Comparethemarket was registered as a subsidiary company of BGL - although nothing official was released about the entity's future purpose. 
The following year, BGL reached the one million policies milestone - making it one of the most successful insurance companies in the UK. 
Personal strife
While business success seems to have come easily to Steyn, happiness at home was hard-won. In 2003, Douw met Carolyn Barhuizen - a young, South African actress keen to make her mark in Hollywood. The couple were married for just five months before difficulties in the marriage drove them apart and Barhuizen moved to LA to work. 
Shortly afterwards, Steyn began dating Donne Botha, a South African socialite with whom he had a very public and tumultuous relationship. In 2008, Botha allegedly walked in on Steyn while he was with another woman - the beautician Bianca Ferranti, and had to be stopped from beating her to death with a champagne bottle. 
In 2009, Botha and Steyn purportedly got married at a ceremony held in his five-star luxury Johannesburg hotel, called The Saxon. However, despite Botha believing the marriage was genuine, and then later opening divorce proceedings and filing for 50% of Steyn's wealth, the marriage turned out to be a sham - with no official paperwork to prove its legality. 
The legal wranglings continued for a decade, until in August 2021, the Durban High Court ruled that they were never married and that a punitive cost order against Botha was warranted.
During this time, Steyn reconnected with his first love Carolyn, and the couple re-married in 2013. 
Meerkat Manor
From 2010 to present day,  Steyn's business interests have skyrocketed - mainly following the success of the Comparethemarket campaigns. A keen political donor, Steyn reportedly generously supported the ANC, and even hosted former South African President Nelson Mandela in his home. 
In 2020, Steyn also donated an estimated SAR300mn (US$20mn) to ease the coronavirus crisis for the people of South Africa. 
His main residence is the mock Italian Renaissance palatial manor he calls Palazzo Steyn. The mansion, which is surrounded by a ruined viaduct water feature, is set in the heart of his luxury private estate. Called Steyn City, the 900-hectare area features a golf course, a private hospital, several hundred luxury villas and is located between Fourways and Lanseria near Johannesburg.
Steyn reportedly has one son, called Tjaart Steyn.