Timeline: Quantemplate - the data analytics leader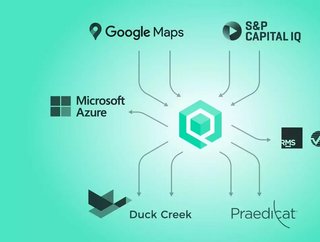 We track the journey of Quantemplate as it optimises data management for scaling insurtechs
Optimising data management is one of the biggest challenges insurtechs face. Cutting-edge data analytics insurtech Quantemplate, is one of the UK's leading SaaS solutions for scaling companies, offering automation on data for Bordereaux Management, MGA Reporting, Exposure Management, Fleet Auto, Aggregation and Clash. We track the company's rise to success.
2013: 

Lift-off
With the goal of creating 'Insights for All'  Quantemplate, founded by former Lloyds of London executive Adrian Rands and Marek Nelken, launches its dedicated insurance Analytics tools. Insurtech was founded in response to demand from carriers for granular underwriting insights across their whole portfolio, delivered through an intuitive zero-code platform.
2016: 

Distribution is King 
As insurance distribution digitises, more businesses turn to MGA's for underwriting services. Quantemplate's answer to the demand is to launch a bordereau management platform that integrates and harmonises all inbound risk data.
2018: The future is automation  
The risk flowing through Quantemplate reaches $bn's of annual GWP. The insurtech company turns to innovative solutions. To ensure customers can handle the workload, a suite of AI and ML tools are released to automate the schema and value mappings.
2019: 

Funding drive    
Quantemplate raises US$12mn in a funding drive to enhance its technologies in machine learning and AI. The round is led by Route 66 Ventures and Transamerica Ventures, with participation from Anthemis Group, Allianz X, and Insight Catastrophe Group.
2019

: Strategic partnerships     
SageSure Insurance Managers, the largest independent residential property managing general underwriter in the United States, selects the Quantemplate platform for its growing data preparation and organisation demands, expanding the insurtech's global presence.
2021: 

Quantifying exposure     
The Quantemplate integration tools are utilised by a number of actuarial departments to establish global physical exposures and corporate aggregation limits, using Geocoding from Google and company ownership data from S&P.