Noam Shapira, President of Pattern on Embedded Insurtech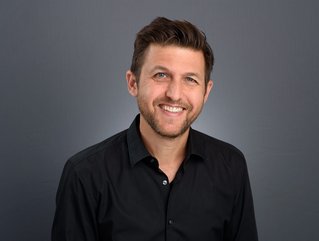 Pattern co-founder and President, Noam Shapira tells us why his serial entrepreneurism has led him to insurtech and embedded solutions
Noam Shapira is a serial entrepreneur, co-founder and President of Pattern - a US/Israeli embedded insurance solutions company. Drawing on more than 20 years of experience in the development and execution of market, technology and product strategies at companies including Sizer, Comverse and Pontis, Noam also successfully co-founded TravelerMate and is a graduate of the Kellogg-Recanati International Executive MBA program. We caught up with him to find out more about his latest venture and why he is such a passionate advocate for insurtech.
Q: What is Pattern, when did it launch and what differentiates it from other insurtechs in the market?
Pattern is a leading embedded insurance company that launched in July 2021. Our philosophy is that insurance should, and can be, turned into products consumers buy – just like any other online product. Our customers, the e-booking businesses, are realizing the benefit of creating and distributing personalized, relevant and claims-free insurance products via our platform.
We offer a one-stop-shop for embedded insurance products that empower businesses to offer a fully protected buying experience for their customers. Capturing data through the customer journey enables real-time underwriting for a frictionless buying process. Our fully automated, embedded insurance-as-a-service platform allows businesses to autonomously build, distribute and control personalized insurance products.
We differentiate our offering using advanced technological capabilities including AI, machine learning, parametric capabilities, and APIs. These enable personalization, real-time pricing and claims-free products with immediate compensation.
Our products are simple, transparent, and easy to understand. We also have a streamlined, straightforward claims process. We strike a balance between providing a convenient, low touch purchasing process while ensuring that legal and regulatory requirements are met.
Q: You founded Setoo, which merged with Pattern last year in order to create a global insurance platform for third party e-commerce sites. How did this partnership come about?
Setoo was founded in 2017, a Tel Aviv based company focused on embedded insurance for the travel industry. They had expanded into the EU and wanted to move into the US. As part of this process we were introduced to one of the investors of Pattern who told us about their unique team.
Setoo focused on providing embedded and parametric insurance products in the UK and Europe for the travel industry. Meitav, Eyal and I had separately struck on innovative ways to sell insurance and services, in two different geographies. We were driven by taking the hassle out of the process for both businesses and consumers. A few transatlantic conversations later and it became clear that the sum of the two businesses had a lot of global potential. In combining the technological advancement and EU market presence of Setoo with the US close insurance market presence of Pattern, we realized our partnership would bring a global understanding and ability to provide peace of mind to travelers around the world.
Our vision is to provide insurance that is seamlessly integrated into the customer journey, transforming the purchasing experience while protecting consumer purchases. The merged Setoo and Pattern's teams are accelerating the deployment of the embedded solution by exploring new geographies.
Q: What is it about launching a new company that drives you?
I love everything about building new companies. From learning about and entering a new market, to understanding what's working or what isn't and maybe needs tweaking, to finding the best way to implement our new business and technology, every stage is exciting to me.
Q: What challenges do startups face in the current marketplace?
Regulation is the biggest challenge for insurtechs.
Insurance is one of the most heavily regulated industries in the world, so navigating the complex, ever-changing regulations requires a team with knowledge as well as experience.
While regulatory compliance can be troublesome for online businesses, we have made it a priority to ensure our products adhere to the regulations. As long as you're doing the right thing, the regulators are always happy to work with you to make sure that your products are compliant.
Q: What are the most common mistakes e-commerce companies make when offering insurance products?
Many e-commerce companies still operate a conventional insurance model that fails to take into account the realities of the modern customer. Existing policies remain inflexible, hard to understand, and potentially incorrectly priced. Alongside this, the application process is arduous, and the resulting policies often don't cover the risks today's consumers are facing.
Today's consumers are digitally savvy and expect more convenient services than those currently on offer. They want to make fast, remote purchases with paperless policies, but few traditional insurance companies are equipped to provide this.
At Pattern, our vision is not just about taking an insurance policy and making it available online. Instead, we believe that insurance needs to be integrated, relevant and personalized to the needs of the individual customer.
Q: How do you see the insurtech space developing over the next five years, with particular reference to embedded insurance?
Embedded insurance has been a hot topic for many in the industry who see its potential as a high-margin, high-growth revenue generator. It is the natural next step for the industry, but there are three areas in particular where I think it will develop to have the most impact:
The first is moving from a set of existing, prescriptive products that are offered at point-of-sale, to highly personalized, bespoke insurance products that meet the needs of the ecommerce customer.
Secondly, insurance is becoming more about real time experiences than just about assets. This will drive a change from one-size-fits-all policies to ones which are tailored in real time to ensure customers are getting the best offer that is also profitable for all parties.
Thirdly, while not all kinds of insurance can be embedded right now, consumers have an increasing appetite for making complex online purchases, with insurance being bought as part of another service or product. This provides an exciting opportunity for the market to evolve to include embedded insurance in new places, such as a part of the gig economy, in retail settings or sold alongside events and experiences.
Q: If you weren't in insurtech, what industry would you have chosen to work in, and why?
My dream role would be in the whisky industry, working in quality assurance!
Q: If you could change one aspect of the entire industry, what would it be and why?
The challenge facing the industry is not just legacy tech but mindset. I can see the evolution of tech ecosystems that enable businesses to add value with embedded insurance. I would love to see this open mindedness develop across the entire industry so that insurance is seen as an essential part of any buying journey.
Q: What inspires you in insurtech today?
I think that the ability to automate things and therefore reach the long tail of risk is super exciting. In a sense, it is what happened with Amazon and retail - using tech and machine intelligence to improve operations and targeting to the extent that everybody can find what they want. I really like what Next insurance did in that direction with small businesses; they are at the forefront of a revolution in the industry.