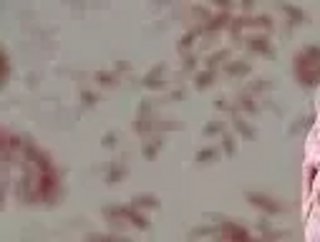 Thomas B Hagen heads up the 12th largest auto insurer in the US. An industry legend, we chart his journey from filing clerk to CEO
Name: Thomas B Hagen
Job Title: Chairman of the Board
Company: Erie Insurance Group
Estimated net worth: US$4.3bn
So the story goes, the twelfth largest auto insurer in the US - and the 10th biggest home insurance provider, began life in 1925, with a business plan written on a 10-cent tablet. 
Erie Insurance Group was initially founded by Thomas Hagan's father-in-law, Henry Orth Hirt. It has since flourished under Hagan's 40-year career at the company, which began with him working as a lowly filing clerk and continues today with him retiring as chairman of the board. 
Born in 1935, Hagan grew up in Pennsylvania Hage and attended Penn State Behrend from 1953 to 1955. 
A naturally gifted student, he received his Bachelor of Science degree in business in 1957 from The Ohio State University. A keen patriot, he also joined the US Navy and is a retired U.S. Reserve Naval Captain.
A team player and a keen community contributor, Hagan was awarded the university's "Alumni Citizenship Award. In 1987.  In 1996, Edinboro University of Pennsylvania also awarded him an honorary Doctor of Public Service degree.
Filing clerk days
When Hagan joined Erie in the early '70s, he took a role as a part-time filing clerk while continuing his studies at Penn State Behrend. But his ability and swift aptitude soon earned him the respect of his colleagues, and he rose through the ranks - even marrying Susan Hirth, the boss's daughter and Erie's founder, Henry Orth Hirth. 
Hagan's career at Erie lasted 40 years, but he has had his leadership fingers in many pies, including serving as the 28th and last Pennsylvania Secretary of Commerce and the first Secretary of Community and Economic Development. 
Despite celebrating his 85th birthday this year, Hagan's passion for the business world, and insurance particularly, has not dimmed. Rather, he is chairman of the board of the Pennsylvania Chapter of Business and Industry, and he has held leadership positions in many state and local organisations.
Hagan is also currently chairman and owner of Custom Group Industries in Erie and has received numerous industry awards for his contributions to the insurance business. These include the United Way's Alexis de Tocqueville Award.
Historic passions
As well as a love of business, Hagan is a keen historian and puts much time and energy - not to mention funds, into preserving American history - particularly architecture and traditionally built homes in Pennsylvania. 
A student of history (as his Late father-in-law, H. O. Hirt was), Hagan is actively involved with the revitalisation of Erie's historic neighbourhoods and restoration of some of the city's treasured homes and public buildings.
According to reports, he is considered quite the hero in his hometown of Erie, where he has donated several million dollars towards restoring traditional private homes and public buildings.
Sadly, Hagan's wife Susan died in 2015, aged 79. The couple has two children and three grandchildren.