Insurtech OneDegree raised US$28mn in Series B with Sun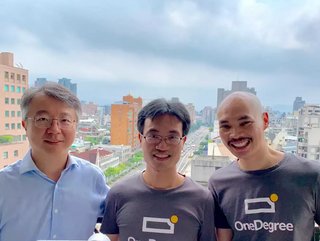 Hong Kong insurtech, OneDegree has raised over $70mn to date and will use the capital to build further presence and technologies
The Hong Kong-based insurtech, OneDegree, has raised an impressive $28mn in its recent Series B funding round. The company, which is reportedly under the Cyberport Incubation Programme, is also the first digital insurer candidate in Hong Kong with a fully digitised insurance process end-to-end.
Launched in 2016, OneDegree provides digital pet insurance cover and is also partnered with global leaders in insurance and health sectors to deliver new technology and user experience. This latest funding round brings the total amount raised by OneDegree, to $70mn.
Investors in OneDegree
The Series B1 investment round involved investment from a number of newcomer VCs and companies, including Sun Hung Kai & Co. and AEF Greater Bay Area Fund, along with several of its existing investors.
OneDegree has said the new capital will be used to build up and enhance the insurtech's current technologies, product development, and expansion into the B2C  and B2B marketplaces. 
In order to support its business expansion into Asian markets, OneDegree intends to double its headcount to 300 in the coming year, the announcement revealed. The firm will also be strengthening its partnerships in the Asia Pacific (APAC) region and Europe, with the stated goal of maintaining a presence in five continents within the next five years.
 Speaking about the latest funding news, Alvin Kwock, CEO and co-founder of  OneDegree, explained,  "In the last five years, we've worked hard to become a full-stack TechInsurer, and to leverage our proprietary technology to drive product innovation and provide seamless insurance experience to customers. We've also helped leading global insurers across Asia to digitalise securely, and have enabled them to enhance operation agility and quicken new product time-to-market." 
 He said the ultimate goal for OneDegree was to be a premier technology insurance presence in the region. "OneDegree has been going from strength to strength. This latest funding round is a testament to our achievement and a vote of confidence from both our existing and new investors. Our ambition is to grow OneDegree Hong Kong into a top-three general insurance provider in Hong Kong by 2025 and bring our proven consumer products to key markets across Asia."
Fellow OneDegree co-founder Alex Leung, agreed, saying, "With our IXT technology solutions, OneDegree is already embarking on its plans to be a leading B2B technology player in the global insurance space. We see increasing demands for IXT, as more and more insurance ecosystem participants are partnering with OneDegree Global to leverage the power of our technology solutions to generate sales growth and deliver business results."