Insurity launches 30-second claims payments solution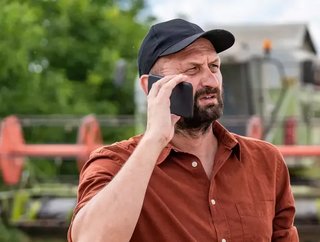 The cloud and software solutions provider says Property & Casualty insurers can now settle claims almost instantly
One of the leading US Software as a Solution (Saas) providers, Insurity, has launched a cutting-edge system for settling insurance claims in under a minute for Property & Casualty (P&C) insurers. 
According to Insurity, the new cloud-based out-of-the-box, low-code solution, called Digital Claims Payments, settles claims quickly and enables P&C insurers to reduce administrative and implementation costs and provide a more seamless policyholder experience through near-instant claims payment.
Insurity has a reputation for innovation in the insurtech space and is currently servicing 15 of the top 25 P&C carriers in North America. It also has more than 200 cloud-based deployments via its digital platform. The launch of the Digital Claims Payment system looks set to increase the company's position as a top, technical solutions provider.
Insurtech digital adoption
A recent study by the leading insurance and technology advisory and consulting service, Novarica, shows an estimated 42% of insurers are facing greater pressure to drive digital adoption while over 70% of policyholders want more options on how and when they receive their claims payments.  
Traditionally, P&C insurers needed to partner with an additional vendor or go through a lengthy integration and implementation process to deliver fast claims payouts. Even then, payments could still be delayed if payment systems were not connected in real-time to the payment fulfillment centres.
The solutions offered by Insurity will help companies revolutionise their claims payment process and help customers receive a better service, thus improving user experience and client retention. The Digital Claims Payment system allows insurers to authorise and make a payment through a single click. 
The SaaS tool is embedded within Insurity's software and comes ready to use. P&C insurers can quickly scale to meet claims payment needs in times of high demand, such as during natural disasters like hurricanes and floods. 
The service also results in significant cost savings for carriers, claims Insurity, because it reduces labour and administration fees, as well as cheque distribution costs.
In instances where the policyholder prefers a check payment or if incorrect banking information was entered, the solution has a digital-first check fallback component. This is an automated, separate workflow that will serve as an alternate method to quickly deliver policyholder payments, further reducing check distribution costs by up to 50%.
Insurtech payment solutions
Speaking about the newly launched solution, Becky Kopplin, Vice President, Payments at Insurity, explained, "Insurity's Digital Claims Payments allows insurers to enhance their digital capabilities without losing traditional options like check payments that some policyholders may still prefer.
 "Policyholders can have money in their account within 30 seconds from when a payment is approved. They no longer need to wait days or even weeks for a third-party mailing service to deliver a check. If they want to be paid via digital wallets, they can have that option because insurers implement the solution as a whole and not as individual payment types. There is no need for an add-on or upgrade. It is one integration that is future-proofed for future digital options."