Global insurtech market to be worth US$119.4bn by 2027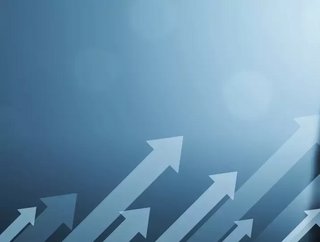 The global insurtech market is growing at CAGR of 34.4%, says a new study by Valuates Reports
The global insurtech market will be worth $119.4bn by 2027 according to a new study by the market research company, Valuates Reports.
Data from the survey, which looks at predicted trends from 2021 to 2027, shows the insurtech sector is growing at a CAGR of 34.4%.
The updraft is being driven by several factors including the increased demand for insurance service digitisation, the projected market expansion, and developments in technology that have made insurance much easier to buy and process claims. 
Insurtech innovations stimulating market growth
The Valuates Report study points to innovations in the insurtech market that have stimulated the growth of the sector. Insurtech helps create new avenues that large insurance companies have less incentive to achieve, such as offering social insurance and customised policies for clients. 
The new solutions also use the latest streams of information from internet-enabled devices to price premiums. This results in lower acquisition costs via digital interfaces that are far more budget-effective than legacy system operatives. 
The improved efficiency also lowers insurtech company management costs, making them faster to scale.   
Insurtech trends growing the market
A number of trends in terms of insurtech practices are also driving market growth. These include insurtechs reducing the gap between customers and providers. Stiff competition in the insurance market has resulted in traditional insurers adopting the latest digital technologies that focus on customer-centricity. 
Insurtech software products are intended to assist insurers in gaining additional clients through partnerships and improving claim processing. 
Insurtech technologies 
Data also suggests that insurtech firms are using deep learning-capable artificial intelligence (AI) to help agents manage their responsibilities more quickly and discover the right mix of policies to complete an individual's coverage.
Hyperautomation, a combination of machine learning (ML) artificial intelligence (AI), and robotic process automation (RPA) are already proving popular with swiftly scaling insurtech startups that are differentiating themselves in the market through fast services, mobile technology and low running costs.
During the projected period of 2021 to 2027, the rising use of applications to combine disparate policies into a single platform for monitoring and management is expected to further drive the insurtech market expansion.
Global insurtech markets 2021-2027
Currently, the largest contributor to the growing global insurtech market is North America. The study shows that the high spending on insurance premiums and the use of digital technology to track and manage insurance claims is an area that US investors have found attractive. 
A number of fast-growing start-ups have emerged in the region that recognise the potential for better customer-focused insurance services.
However, APAC countries are predicted to grow at the fastest rate due to their young and expanding populations as well as a high rate of mobile technology adoption. 
Globe-leading insurtechs
Quantemplate

Slice

Neos

Shift Technology

Lemonade

Oscar Health

Acko General Insurance

ZhongA

Wefox