FOUR leading usage-based insurance trends for the year ahead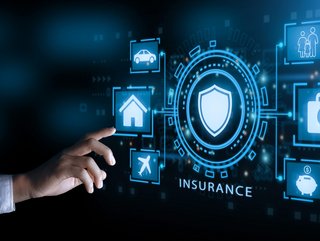 Usage-based insurance is increasing in popularity and looks set to disrupt the way many providers create new products
Usage-based insurance – or UBI – has become synonymous with state-of-the-art digital insurance providers. The technology, which is mainly used within the auto-insurance market, has a robust and impressive growth rate.
Indeed, according to the Global Usage-Based Insurance Market Report 2022, the sector is expected to grow to US$132.02bn by 2026, at a CAGR of 24.9%. Needless to say, this long-term growth looks steady, despite many instabilities within the marketplace – and expert predictions detect not even a whiff of a slowdown until at least 2031.
The birth of UBI
But the industry hasn't always been this healthy – and UBI isn't even as shiny and new as it currently appears. The main game-changer within the industry is the advancement of technology, which has seen concepts and innovations that have been in the pipeline for decades finally come to fruition.
According to Verisk, UBI was first conceptualised in the 1960s in the US at a time when tensions with the former Soviet Union were uncomfortably high. The US government, through its preoccupation with national security and nuclear threat, funded the development of global positioning system technology – aka GPS. Originally intended for military applications, it eventually did what all major inventions do and, within 10 years, became a tool for civilian applications. This monumental development became the basis for telematic technologies and solutions.
By the early noughties, the internet had passed from nascent into the mainstream, and this meant that experts were able to develop and apply telematics technologies to a wider audience and variety of use cases. Back then, tracking was painfully slow, as data transmission was limited to only a handful of deliveries per hour. But, within a few short years, GPS navigation systems for vehicles were a reality, giving rise to the possibility of using the same technologies to monitor and experiment with road safety and driving data.
Covid, digital transformation and the rise of UBI
While UBI has been in place with auto insurers for several years – and continues to gain in popularity – the boost to the sector only occurred during 2020 and 2021, when the pandemic transformed the way people worked and commuted.
Simon Dicks, Insurance Channel Manager, Lytx, a fleet management insurtech, explains that, during COVID-19, many vehicles weren't needed for months, enabling fleets to obtain refunds on those that weren't used. The fallout of this is that today, managers now only expect to have to pay insurance fees for vehicles that are actually on the road – and it's this element that's forcing insurers to provide usage-based cover.
"Putting a dynamic insurance model into practice isn't that easy. Insurers want to be able to charge a different premium according to the quality of driving," says Dicks. "The only way to address this is to put a highly accurate level of camera technology, both inside and outside cabs, supporting this with AI. This way we can see not just that an incident has happened, but why it happened."
FOUR UBI trends for 2023
As technology and our ability to access and process information in real-time becomes commonplace, UBI has hit the accelerator. As Dicks points out, driver and road condition surveillance solutions are a huge game-changer in the telematics space.
#1 First Notification Of Risk (FNOR) solutions
First Notification Of Risk – or FNOR– solutions have skyrocketed over the past 24 months, looking set to make an even bigger impact on our roads as legacy insurance systems struggle to compete with the speed and accuracy of telematics.
"We can assess risk before an accident happens at all and prevent it from happening in the first place. We call this First Notification Of Risk (FNOR) – and it's a whole step up from FNOL (First Notification of Loss), " explains Dicks. Although, he does point out that there's still a long way to go in terms of fine-tuning the solution.
"There are so many different companies out there selling cameras, selling telematics systems, and producing information in hundreds of different formats. Claims data will have to be standardised before the sector can really transform – we can't just click our fingers.
"Some of the big insurers are really just dipping their toes into insurance tech still; ideas like usage-based insurance and FNOR represent a massive change for them. Insurance has always been done reactively, with underwriters analysing past data to forecast costs and premiums. Now, we're going to calculate everything based on individual performance. It's going to take a lot of data and a lot of time."
#2 Accelerated Claims to streamline payouts
The second major trend in UBI – specifically in the automotive industry – will be accelerated claims, triggered by on-device crash detection systems.
One of the major causes of delayed payments for insurers is deciphering and contacting all parties involved in the crash. Prior to digital solutions, it presented a logistical nightmare and meant vehicle owners often had to wait weeks to be compensated for damage. But UBI policies are already offering products that will settle these issues swiftly and efficiently by using the data to assess the crash site situation.
Crash detection is a common offering that even contacts the emergency services and records the incident in its entirety, prior and post-crash. Using AI and ML, they can also fill in all the online form details required to push any claim through much faster.
#3 Multimodal profiling of driver behaviour
Although this already takes place to a certain extent – especially in the fleet space – multimodal profiling in the future will have the capacity to track the continuous mobility of the vehicle.

Currently, telematics do provide certain data points that can assess whether a driver has used unsafe practices. But better tracking will provide a wider assessment of behaviour, as an unfortunate incident makes up just a fraction of a driver's ability and, yet, may critically impact the level and cost of cover they find themselves eligible for. Constant monitoring elevates the general score by putting the bad practices into perspective. This real-time possibility will be made increasingly available as 5G networks enable higher volume and greater data transfer capabilities.
#4 Data, data, and more data
UBI represents a far bigger realm of possibility than just a fairer offering for auto insurers. The use of connected devices that are separate from the telematics black box, while still a provider of information for insurers, is on the horizon. The evolution of UBI will see mobile devices being used to place driver journeys in context – for example, an emergency dash might break the speed limit and incur the wrath of your cover provider. But, if that journey was set in the context of a medical emergency, that alters the perspective on why the driver was taking that risk in the first instance.
In short, using multiple data points to create a fuller picture of the driver and their environment helps to better shape the insurance outcomes, both when it comes to the expense of premiums and payouts on claims.
However, the use of multiple data points is still a contentious issue when taking privacy and security into account.