Embedded Insurance will Change the Face of Insurtech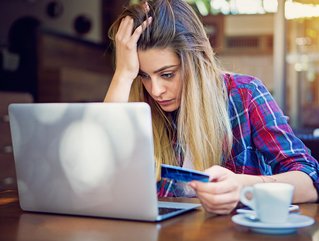 Insurtechs are increasingly turning to embedded products as the ecommerce market becomes conjoined with the insurance market, says Bain & Co
A new study by Bain & Co has revealed that increasing numbers of insurance companies are exploring embedded insurance offerings.
The products, which are offered at the point of sale via online store checkouts, give customers the option to immediately insure the item they have purchased in just a couple of clicks.
According to Bain & Co's report, embedded insurance is becoming more widespread and insurtech companies providing these embedded services are attracting venture capital.
The new trend means many insurtechs are providing services that allow any business to integrate insurance into its offerings and include names such as Extend, Element, Qover, Boost and Wrisk.
Several big technology firms have staked their claim in the embedded insurance marketplace. For example, Apple now offers AppleCare for purchases of MacBooks, iPhones and iPads. Amazon also became a partner with Next Insurance in early 2021 and now offers small business insurance to Amazon Business Prime members.
Embedded insurance a game changer for the insurtech market
According to Franz Burner, co-founder and CGO of Bsurance, the profitability of embedded products is a massive incentive for the insurance industry. He explained, "When customers purchase an item via an online store, and then separately seek out an insurance product, the conversion rate lies somewhere between 2 and 3%.But if the insurance product is offered as an add-on at the checkout, that conversion rate instantly rises to between 20-50%.

He added that embedded insurance is a game changer for insurtechs in terms of building their customer base and profitability of products.