Company profile: Marshmallow Insurance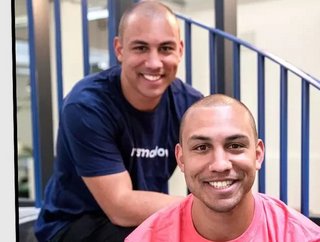 Marshmallow is a company with diversity at its core and is the UK's newest insurtech unicorn
With its pink, bubbly branding and friendly mottos, it's easy to see why Marshmallow Insurance has appealed so well to its swiftly growing customer base. It's not stuffy, serious, or boring - and it's also achieved one of the highest-rated customer satisfaction scores among its competitors. 
But interestingly enough, the founders of this dynamic and scaling entity, were not originally interested in insurance. In fact, in their own words, they disliked what they saw. 
Unicorn status and keen investors
Launched by mixed-race twins, Oliver and Alexander Kent-Braham in 2015, the London-based digital insurance startup raised $85mn in September of this year - bringing its valuation to an impressive $1.25bn. It is the second black-owned company to reach unicorn status. That's quite a leap for a couple of problem-solving novices to achieve in six years. 
Marshmallow started as a specialist insurance broker that aimed to offer fairer prices for immigrants, ex-pats, and 'nomads'. Oliver Kent-Braham recently explained, "We didn't start Marshmallow because we loved insurance. Actually, quite the opposite.
"It was 2015 and the three of us were working together at another start-up. One day, we were talking to a friend of ours who had recently moved to the UK. They were trying to get car insurance but kept getting hit by these outrageously expensive quotes. And we didn't have to look very hard to see why!
The fact that incumbent insurers were penalising migrant drivers and cashing in on their ex-pat status, outraged the brothers, who set about sourcing a solution to the problem. 
"Traditional insurers cash in on migrant drivers. In fact, traditional insurers cash in on a lot of people. Why? Because they work from a default position of distrust and judge them based on impersonal and outdated systems. In short, the whole industry is broken. So we started Marshmallow," he said. 
Small steps to changing the world
As well as hitting unicorn status in 2021, Marshmallow launched its automated new app - available on iOS and Android to help make insurance easier and faster for its customers. 
The company has continued to concentrate and expand its offerings in the car insurance market, offering low-cost, flexible insurance products to UK newcomers. The service was so successful, that after just 18 months in business, they began to add other products and services to their portfolio. 
Today, they are the first motor insurance provider to have collaborated with ClimatePartner, offering customers 500 miles of free carbon-neutral driving as part of their offsetting programme. 
ClimatePartner supports renewable energy and ethical carbon-neutral development in the third world and emerging market economies. It supports wind energy production in India, cleaner smokeless cooking methods in Rwanda, and forest protection projects in Peru.