BOXX Insurance raises US$14.4mn in Series B funding round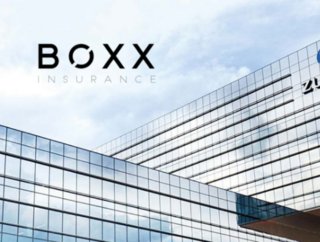 BOXX Insurance has raised US$14.4mn in its latest funding drive, led by Zurich Insurance, to expand cyber insurance services for SMEs
The cybersecurity insurance provider, BOXX Insurance, has closed its Series B round, having raised a total of US$14.4mn in an event led by Zurich Global Ventures.
The Toronto-based insurtech which was founded in 2018, provides cyber insurance solutions to small and medium-sized businesses. To date, BOXX has now raised $24.5mn in capital to expand its marketplace offerings which are increasingly in demand as cyber threats continue to pose a problem to the business community.
The BOXX Insurance platform provides technologies, data science, and specialised underwriting to deliver protection, and prediction facilities. The insurtech also caters to banking, insurers, retailers, e-commerce, mobile operators, and telecom sectors.
According to reports, BOXX has also scaled ten-fold since 2021 and continues to outperform its underwriting targets. It boasts an extensive customer base, providing protection to an estimated 250,000 individuals and 10,000 businesses.
Meanwhile, Zurich Global Ventures consisted of a portfolio of independent businesses that drive disruption through investment in global services and products transforming traditional insurance solutions.
Zurich Insurance leads BOXX Insurance funding round again
Zurich Insurance's lead on the Series B round is a reflection of confidence in BOXX, as it is the second time it has supported the company. In September 2021, Zurich led the Series A round and said its most recent participation in the Series B drive, is part of a strategy to build a bigger presence in the SME and retail cyber markets.
Speaking about the raised capital and investments, Jack Howell CEO of Zurich Global Ventures, explained: "We've seen how difficult it is to build cyber insurance solutions for the small business and consumer segments – it is costly and requires deep technical expertise to stay ahead. BOXX addresses these challenges unambiguously, affordably, and with a genuine understanding of what customers and their risk advisers need."
He continued: "Helping customers with innovative digital solutions and embedding them into the customer journey is critical. It's impressive to see the simplicity in how BOXX is tackling such a complex global challenge."
André João Neiva, head of Cyber at Zurich Global Ventures also said the rate at which digital transformation has accelerated globally over the past three years, has made cyber insurance an essential business investment. "In a time when we are digitally more connected than ever, it means we are creating a constant flow of data and, as a result, cyber protection and services are more relevant than ever for small businesses and individuals."
He added: "Since we began our collaboration with BOXX Insurance in 2021, we have gained a deeper understanding of our customers' needs and developed better capabilities and technical expertise."