Blackstone Group to acquire an equity stake in AIG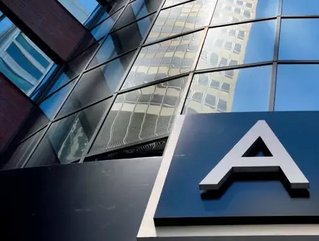 Reports suggest the global investment group will take a 9.9% share in American International Group's Life & Retirement business
The global investment group Blackstone has acquired a 9.9% stake in American International Group's Life & Retirement business. 
The deal, reportedly worth an estimated US$2.2bn, was a multipronged all-cash transaction that included the firm managing an initial $50bn of the business unit's assets. 
The acquisition is Blackstone's second foray this year into insurance company transactions. It follows on from January's 80% buyout of Allstate Corp Life Insurance. Blackstone's insurance solutions team is managing the assets - with reports suggesting it has raised Allstate's pro forma insurance AUM to an estimated $100bn
Blackstone also gained 2.1% in premarket trading after forging the deal with AIG's life insurance policies and annuities. 
As part of the AIG acquisition, Blackstone will manage the initial sum once the transaction has closed, and the acquisition is expected to reach completion by the fourth quarter of this year. Predictions suggest that by 2027, Blackstone's assets will have grown to $92.5bn.
AIG strategy 
The move is part of a long-term strategy on behalf of AIG and Blackstone. In October of 2020, AIG revealed its plan to turn its Life & Retirement unit into an independent company
Speaking about the deal, Jonathan Gray, COO and president of Blackstone, said, "We are honored to become AIG's strategic partner, supporting the growth and success of one the world's top life insurers as a standalone business. We believe our leading private credit origination platform will play an important role to help meet long-term policyholder obligations while maintaining strong credit quality."
In October, AIG announced a plan to spin off its Life & Retirement unit into an independent company, and upon transaction completion, Blackstone COO and president will join the board of directors for Life & Retirement.
Further acquisitions by Blackstone's real estate investment trust include AIG's stakes in its US affordable housing portfolio - which is worth an estimated $5.1bn. That agreement is also set to be finalised by October.