ActZero partners with Zeguro to create product for SMEs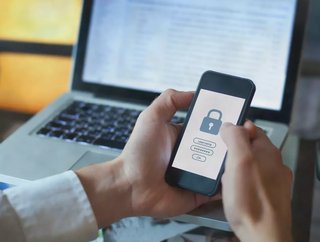 Cybersecurity startup ActZero will join forces with insurer Zeguro to create a cyber risk management programme
ActZero, the California-based technology startup that creates cyber solutions for SMEs, has joined forces with Zeguro Insurance, to launch a new cyber risk management programme for businesses. 
ActZero's new product is a managed detection and response service that provides 24/7, real time monitoring, protection and response support. The programme enables SMEs to combat threats and prevent intrusions through the platform's combination of threat-hunting expertise, artificial intelligence and machine learning. 
Zeguro is a customer-centric cyber insurance platform that helps SMEs mitigate risk and loss. They make micro-insurance part of the security framework for SMEs.
Zeguro customers can also save on their cyber insurance when they become customers of ActZero, obtaining cost-effective cover for loss of income resulting from a breach, fraudulent payments, ransomware and regulatory fines.
The move follows ActZero's recent launch of its summit partnership programme last month that will accelerate the democratisation of security for small and mid-size businesses.
Cybersecurity in the insurtech space
The rise of ransomware in the insurtech space, has caused mounting concern among insurance leaders, particularly after the recent Axa ransomware attack that saw several terabytes of data stolen from the insurance giant in the leak. 
Insurance companies hold vast amounts of sensitive data on their customers, which makes them a target for hackers seeking sellable data. And while businesses are seeking better security products in addition to insurance, more work needs to be done to fortify the sector.
According to reports, cyber insurers have advocated for their clients to take advantage of detection and response capabilities, which dramatically reduces the risk of impact from cyber threats. The partnership between ActZero and Zegura will enable companies to pursue risk management strategies across both areas.
Speaking about the collaboration, ActZero's COO Chris Finan explained, "In today's evolving threat landscape, companies need tightly integrated risk management solutions more than ever."
He continued, "We're excited to partner with the Zeguro team to align incentives by bringing together risk mitigation with risk transfer. For too long, small and mid-size businesses have had fewer resources, and yet it's clear that they still need to combat the same advanced threats."
Finan added, "This partnership enables them to go a step further to protect themselves."
Cybersecurity threats to insurtechs
In a recent study by Pricewaterhouse Cooper, data revealed 96% of business leaders have accelerated their digitisation as a result of COVID-19. 
The International Data Corporation (IDC) predicts global spending on cybersecurity will hit $174.7bn by 2024, and funding for non US-based cybersecurity companies will rise by 20% in 2021. 
Another study by Analysys Mason reveals that mobile device security will peak in terms of cyber attacks, with the security industry reaching $13bn by 2025 in that sector alone.
Cyber insurance has become one of the fastest-growing sectors of insurance over the past two years as increased awareness in terms of potential losses has been laid bare. 
In 2020, Gartner revealed an estimated $123.8bn was spent on preventing cyber security attacks worldwide.