Trip Money launches 'no questions asked' travel insurance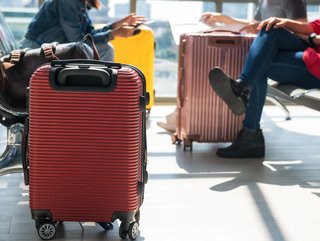 Trip Money has partnered with embedded insurance enabler Cover Genius to launch a 'no questions asked' trip insurance for Indian holidaymakers
Trip Money, the fintech arm of Indian travel website MakeMyTrip, is partnering with insurtech Cover Genius to offer embedded travel protection to its customers.
The embedded insurance offering will make use of XCover, Cover Genius' global distribution platform, and will include 'Cancel for any Reason' (CFAR) travel protection that removes the pain points associated with claims on policies that are otherwise applicable for restricted reasons only.
Describing itself as "the super travel app to book hotels, flight tickets, buses and train tickets", MakeMyTrip is one of India's most popular consumer apps with over 50mn downloads on the Google Play Store. Its partnership with Cover Genius is the latest in a long string of success stories for the New York-headquartered insurtech, which forged a partnership with BNPL Zip in August 2022 to offer cover on purchases at checkout; and followed that up with another partnership announced last month with holiday rental marketplace HomeToGo.
Partnership paves way for 'one-of-a-kind' product
Sumit Agarwal, Senior Vice President at TripMoney, says: "We are pleased to collaborate with Cover Genius, a valuable partner who brings in vast amounts of rich experience and industry know-how to introduce a one-of-a-kind travel protection product that is bundled to offer greater flexibility, comfort, and most importantly, an assurance of coverage in case of any uncertainties to travellers. We are confident that much like our other products, CFAR will also see a positive response for the various user benefits."
Barney Pierce, SVP Strategic Partnerships APAC for Cover Genius, adds: "We are excited to help MakeMyTrip embed end-to-end protection that's fit for the times. Our unmatched post-claims NPS of +65 will enable MakeMyTrip to offer its customers an automated, customer-centric claims experience. The CFAR feature enables travellers to book their tickets whenever they wish and makes it easier for them to cancel their reservation for an immediate refund, with no questions asked."