Insurtech Cover Genius forges partnership with BNPL Zip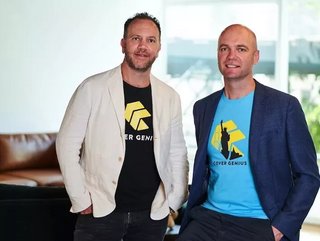 Australian insurtech Cover Genius has formed a strategic partnership with the leading BNPL fintech, Zip to offer cover on purchases at the checkout
The Australian insurtech Cover Genius has joined forces with leading BNPL provider Zip to offer customers cover on purchases at the point of sale.
The solution, which will roll out initially in Australia, integrates XCover into Zip's platform, enabling customers to add protection to their purchase. The XCover Go app launched earlier this year and has been developed specifically for SMEs.
Cover Genius was launched in 2014 in Sydney, Cover Genius, and is now licensed in more than 60 countries. The company's premium solution, called XCover, is already available through checkouts on Amazon, eBay, Wayfair, Descartes, ShipRush, and several other global retailers.
The move follows Cover Genius's recent partnership with RMS Cloud on cover for holiday park residents. The event resulted in AUS$6mn in raised capital for India's Ensuredit, and Cover Genius also purchased the UK insurtech Booking Protect.
Meanwhile, founded in Australia in 2013, Zip provides payment services in 13 markets globally the world, including the UK, New Zealand, India, Australia, Canada, Czech Republic, Mexico, the Philippines, Poland, Saudi Arabia, South Africa, UAE, and the US.
Scaling opportunity for Cover Genius
The new partnership provides Cover Genius with the opportunity to tap into the fintech's estimated 11 million customers globally.
Speaking about the collaboration, Cover Genius CEO and co-founder Angus McDonald said the global BNPL market is expected to reach $US680 billion ($984 billion) by 2025.
"We're thrilled to partner with Zip to protect the growing number of worldwide BNPL customers," he said. "Zip is a popular payment option and is uniquely positioned to protect their customers at the point of sale … doing away with arcane multi-year products backed by traditional insurers who produce poor customer outcomes."
Furthermore, sales data will be utilised to provide flexible and bespoke cover which can be renewed on an annual, recurring basis. According to reports, insurance services will be accessible for Zip customers at the point of sale with XCover for relevant items.