Trailblazer: Clearcover CEO and Co-Founder Kyle Nakatsuji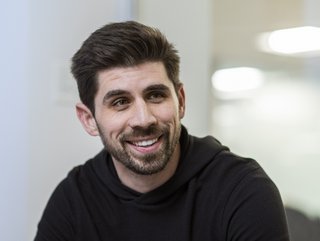 By his own admission, the Clearcover boss was an absentee student and an awful attorney. But one career change can be enough to spark a billion-dollar idea
Kyle Nakatsuji is the CEO of auto insurtech Clearcover, which uses technology to improve the experience of making an auto claim. Since co-founding the company with insurance industry veteran Derek Brigham in 2016, Nakatsuji has led the Chicago-based firm to a valuation north of US$1bn.
Clearcover places long-term customer centricity at the heart of everything it does. For the customer, that means some of the quickest claims decisioning in the auto insurance industry. Using its smartphone app, Clearcover customers can take a few photos of the damage to their vehicle while they're still at the scene. Clearcover's technology automatically assesses the damage before settling claims – sometimes in a matter of minutes. In fact, Clearcover claims that its record payout time was just seven minutes. This entire experience, augmented by time-saving tech, is geared towards saving customers money on their car insurance. This obsession with pricing can result in 20-40% savings compared to other providers, which works out to between US$1,000 and US$1,500 a year per policy.
A law school misfit
Nakatsuji was born in Milwaukee, Wisconsin and raised in the Midwest. After studying for an undergraduate degree in political science, he obtained a law degree and an MBA from the University of Wisconsin-Madison. But Nakatsuji admits that he was an absentee student; he preferred to spend time on the football field or out in the community gaining hands-on experience with startups than in the lecture hall.
The plan wasn't always to study for an MBA. He went to law school not knowing what it took to be an attorney, and a few weeks into the course he suspected he may have made a mistake. Nakatsuji relentlessly asked the business school across the road from the university's law school to let him study for an MBA at the same time – and eventually they relented.
After graduating, Nakatsuji originally worked as a corporate attorney, which only confirmed his earlier suspicions that he didn't have an affinity for law. "I was the worst attorney," Nakatsuji recalls. He turned to the world of venture capital instead, co-founding American Family Ventures – the direct investing arm of American Family Insurance – where he spent four years investing in insurtech startups.
Building a unicorn from scratch
Eventually, the same calling that prompted him to skip class – that feverish curiosity for tech startups and entrepreneurialism – caused him to make his next move. Clearcover began in 2016 when Nakatsuji imposed himself upon his co-founder, who was working on an interesting side-project on behalf of American Family Ventures. "I heard that Derek was working on a project that they were calling insurance as a service," Nakatsuji told the Let's Grab Coffee podcast in 2021. "It was basically an idea around our initial thesis on distribution, which is that you can integrate insurance into some other product or experience and it will be more convenient for the customer and cheaper to distribute.
"I went to my boss and asked if I could spend 20% of my time hanging out with Derek and his crew, and seeing what they're up to, because we were investing a lot along those lines. I just started showing up to Derek's meetings. I only realised around a year ago that I never asked Derek for permission – I just started going to his meetings!"
The pair worked on the idea for a few weeks before recognising that they needed to create a new company. After some initial scepticism from seasoned investors at American Family Ventures, they eventually persuaded the firm to back their new startup. It was the first vote of confidence in a company which, under Nakatsuji's leadership, has smashed through four separate funding rounds and raised more than US$300mn in backing along the way.
The most recent, a US$200mn Series D raise in April 2021, left Clearcover with a valuation of US$1bn. For his part, Nakatsuji has been named a Top CEO by Comparably and featured in publications like Forbes and WSJ. In his free time, he enjoys playing golf and spending time with his wife, daughter, and dog Otis.