Top 10 insurtech incubators and accelerator programmes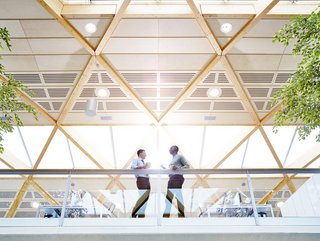 Sky's the limit: incubators and accelerators provide room for innovation and networking.
These are the biggest insurtech-related incubator and accelerator schemes, which all have proven track records of nurturing promising insurtech startups
Incubator and accelerator programmes offer a useful way for founders to network, learn new skills, evaluate their business idea, and grow into fully formed companies. They often connect participants with investors and culminate in a fledgling business being funded for the first time. Today, Y Combinator is often seen as the holy grail of accelerators across the entire finance industry – but we wanted to drill down and look at some of the other opportunities that are out there for budding entrepreneurs.
So here are the top 10 incubators and accelerators open to insurtech founders today.
At their core, all insurtech accelerators and incubators aim to foster innovation and nurture the next generation of insurtech solutions. However, the motivating factor behind why incubators and accelerators launch can vary. In the case of INSTANDA, the no-code core insurance platform, their accelerator programme is designed to provide a competitive edge that will translate into new products or partnerships further down the line. INSTANDA's three-day long accelerator provides founders with a hands-on environment where they can build proof of value, develop their core proposition and experience the ease of integration of today's cutting-edge technological advancements.
As well as technology platforms, venture capitalists and private equity firms are developing incubator and accelerator programmes of their own. This introduces them to emerging entrepreneurs and gives them the inside track on potential future investments. Paris-based Kamet Ventures, which has previously invested in Akur8 and Anorak, offers an incubator programme specifically targeted towards insurtech, healthtech and mobility startups. The aim is to nurture, build and scale the company until it can stand on its own two feet in real-world conditions.
8. Israeli InsurTech Accelerator
Another reason to launch an accelerator is to foster the next generation of entrepreneurs in a particular region. Israel is one of the world's most exciting technology hubs with plenty of highly educated graduates, so naturally it becomes a focal point for insurtech innovation. According to Crunchbase, there are around 50 insurtechs headquartered in the Tel Aviv area alone – including the newly minted insurtech unicorn Vesttoo. The Israeli Insurtech Accelerator, fueled by BrokerTech Ventures and InsurTech Israel, provides a combination of funding, networking and mentoring to local insurtech startups. It will announce its fifth cohort of intakes next month.
7. Global Insurance Accelerator
The Global Insurance Accelerator's 100-day programme claims to help insurtech founders find product-market fit and do customer discovery faster than they could on their own. Its mentors have experience in the insurance industry and investors are typically insurance carriers, meaning the opportunity to build and scale with the Global Insurance Accelerator are vast. Cowbell Cyber, BriteBee, Fluttrbox and Insurtic are among the startups who have benefitted from the programme since its first cohort in 2015.
6. InsurTech NY
Another localised accelerator programme now – but competition must be rife for InsurTech NY, which represents one of the most densely populated insurtech hubs in the world. There are more than 100 insurtechs today headquartered in the Big Apple – including Policygenius, Dayforward and Cover Whale. So, clearly, it is already a captive market for insurtech innovation. The InsurTech NY programme is unique in that it requires no upfront equity or fee to enter. That means founders can gain valuable insights and be connected to prospects and partners without having to worry about giving away some of their business.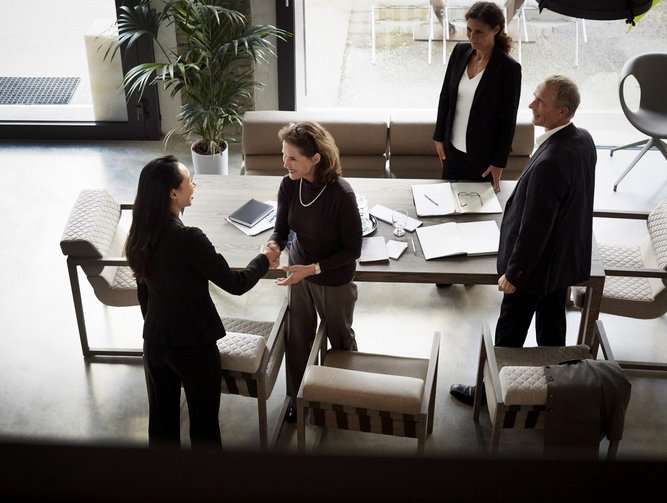 Access to funding and exposure to investors is one of the biggest plus-points for startups.
InsurTech Gateway invests in early-stage insurtech startups, helping them to build and launch their business at pace. Participants in this accelerator scheme can build enduring partnerships with insurers, regulators and co-investors while honing their initial idea, putting them on the right track to succeed. The programme, which has two different iterations of the accelerator based in Sydney and London, has already had some measure of success with the businesses it has nurtured: it boasts parametric insurer FloodFlash, digital asset protection firm Coincover, and climate insurtech Ibisa as alumni.
4. Lloyd's Lab
The Lloyd's Lab accelerator connects insurtech founders directly with one of the largest and oldest insurance markets in the world, dating back almost 350 years. This gives Lloyd's an almost unparalleled pedigree in insurance and one that stands it in good stead for the future of the insurance industry. Lloyd's Lab helps startups grow from innovative idea through initial traction and ultimately market success. It includes a coworking space in the heart of London, access to experienced insurance professionals and a highly focused environment for building out a fledgling business over the course of 10 weeks. Each cohort typically contains 10 teams, handpicked from 150-200 applications.
3. Tenity
Formerly known as F10, Tenity is an early-stage investor and incubator for new businesses in fintech, insurtech and regtech. Most of its incubator programmes take place in either Zurich or Singapore – two global destinations for insurance and finance more generally. Participants get access to initial seed funding equivalent to around US$50,000 as well as a network of over 200 experienced mentors and dedicated coaching and support. The next two batches of the programme will kick off in August and last until the end of this year.
The Startupbootcamp InsurTech accelerator helps turn early-stage insurtech startups into high-growth businesses. It works alongside a large portfolio of leading insurance players to foster disruptive and collaborative insurance innovation, selecting 10 of the world's most promising insurtech startups every year to take part. Each participant benefits from access to programme partners like AWS, support and advice from experts and alumni, exposure to investors and VC firms, free office space, and the ability to test and refine your proposition in a safe and encouraging environment. Previous alumni, like IoT software company Relayr, have gone on to raise more than US$20mn in later funding rounds.
The insurtech accelerator from Plug and Play Tech Center aims to overhaul the legacy insurance industry by uniting some of the sector's most promising startups with the largest insurance carriers. Its various iterations – including Beijing, Singapore, Tokyo, Munich and Silicon Valley – concentrate on insurance-related innovation in the areas of P&C, health and life, and general insurance. The programme's partners include some of the industry's biggest names – like Swiss Re, Nationwide, State Farm, Zurich and Aon – while previous alumni include Vesttoo, Brella and Bold Health.