Top 10 cyber insurance startups and insurtechs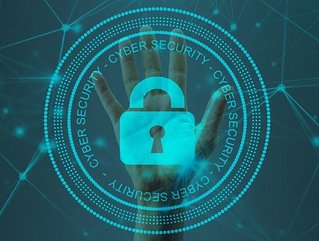 Many of the cyber insurance startups and insurtechs in our list are demonstrative of the industry's transition towards a 'prevention-led' approach
With the heightened risk profile that exists in the world today, cyber insurers are more critical than ever – and it looks as though they could be well-placed to ride the difficult economic circumstances we're seeing throughout the world. Indeed, 80% of companies have had to use their cyber insurance policy, according to Delinea.
Here we count down the top 10 cyber insurance startups and insurtechs, explaining what they offer and looking at how they have performed in the fundraising stakes.
10. Stoïk
Funding to date: €15mn
French cyber insurtech Stoïk is one of a number of insurtech startups seeking to make cyber insurance more accessible to small and medium-sized enterprises (SMEs). It offers a digital 'broker platform' for its partner brokers, which is designed to facilitate the sale of cyber insurance. Stoïk combines that platform with several risk monitoring and cybersecurity tools, including a weekly scan of a company's IT infrastructure and phishing awareness tools. It was founded in 2021 by a group of young software, insurance and cybersecurity insiders and announced it had raised €11mn in Series A funding last June.
9. Elpha Secure
Funding to date: $20mn
The New York-based startup Elpha Secure combines proprietary cybersecurity software with coverage to improve risk transfer. Elpha Secure provides a groundbreaking cyber protection solution for small and midsize businesses that marries proprietary cybersecurity technology with insurance policies – indicative of a broader transition towards 'preventative' insurance across the whole of the cyber space. Last October, Elpha Secure Technology raised US$20mn in a Series A round.
8. Eye Security
Funding to date: €21.5mn
Based in the Netherlands, Eye Security says it is on a mission to insure and secure all European companies. It provides an all-in-one package that combines 24/7 cybersecurity with a cyber insurance product, including risk monitoring and incident response. It represents a holistic approach to cyber insurance and protection that starts from as little as €8.99 per employee per month – an ideal price point for cash-strapped and budget-squeezed SMEs. The recipient of over €21mn's worth of funding, Eye is rapidly expanding, opening an office in Belgium and looking at launching in Germany as well.
Funding to date: $25mn
Toronto-headquartered BOXX Insurance also combines cyber insurance with cybersecurity tools to try and prevent loss or breaches from happening in the first place. The insurtech has been on a pretty impressive growth journey of late: it achieved its target of growing tenfold in the last two years and currently protects over 250,000 individuals and 10,000 businesses. Last month, the cyber insurtech BOXX got $15mn in backing led by Zurich, the insurance industry heavyweight, as part of its Series B round.
6. Axio
Funding to date: $30mn
Axio describes itself as a "unified platform to reduce cyber risk". It combines rapid cybersecurity assessments with cyber risk quantification that helps internal stakeholders justify cyber budget allocation, as well as cyber insurance stress testing that identifies gaps or weaknesses in your cyber cover. The company was founded in 2016 by cybersecurity architect Dave White and former insurance executive Scott Kannry, who both noticed a gap in the market for a platform that balances technology controls with insurance policies. Axio has secured $30mn in funding to date, including most recently a $23mn round last August.
5. CyberCube
Funding to date: $105mn
San Francisco-based cyber risk analytics platform CyberCube is used by insurers and brokers alike. CyberCube's cloud-based platform allows insurers and insurance brokers to gain greater insights into their exposure to cyber threats while enabling their clients to better protect themselves against attack. Despite only being founded seven years ago, CyberCube has built up an impressive customer base comprising some of the world's largest and most sophisticated (re)insurance and broking entities. In 2022 alone, it signed strategic partnerships with 19 different firms including Relm Insurance and Duck Creek Technologies.
Funding to date: $123mn
Cowbell Cyber is a leading provider of cyber insurance that provides standalone, tailored and easy-to-use coverage for SMEs. Founded in 2019, the insurtech uses a unique AI-based approach to risk selection and pricing, and Cowbell's continuous underwriting platform, powered by Cowbell Factors, means the insurance process from submission to issue takes less than five minutes. In 2022, Swiss Re and Cowbell Cyber announced a new partnership that would bring "a new class of cyber insurance products" to customers.
3. Envelop Risk
Funding to date: $135mn
Envelop Risk is a specialty cyber underwriting firm, combining decades of insurance industry expertise with sophisticated cyber and machine learning tools. Based in London, it provides pricing, risk analysis and underwriting to insurers and reinsurers in a data-driven way. Founded in 2016, it is led by Co-Founder and CEO Jonathan Spry and Co-Founder COO Paul Guthrie, who between them boast more than four decades' worth of experience across technology, insurance and investment banking. The firm has raised in the region of $130mn to date.
2. At-Bay
Funding to date: $295mn
The first entry on our list to top $200mn in all-time funding, San Francisco-based digital insurtech At-Bay helps companies to do exactly that – to keep cyber risks at bay. At-Bay insurance policies offer up to $10mn in limits to businesses with up to $5bn in revenue, for both primary and excess cyber and tech E&O coverage. Its technology platform for brokers delivers fully automated underwriting, bindable quotes in seconds and actionable security insights. The firm is reaping the rewards of its success: as well as raising $295mn from investors, its annual recurring gross written premiums surpassed the $360mn mark in 2022 and, last month, At-Bay launched new admitted cyber insurance for small firms.
1. Coalition
Funding to date: $770mn
By far the biggest fundraiser in this list, Coalition has made some of the biggest waves within the cyber insurance sector. Its 'Active Cyber Insurance' product is designed to prevent digital risk before it happens, combining the power of technology and insurance to help organisations identify, mitigate and respond to digital risks. In July 2022, the company, which was founded in 2017, announced a US$250mn investment round which boosted its valuation to US$5bn. Then, in October, the cyber insurtech launched a $300mn-backed reinsurer called Ferian Re.