Swiss Re and Cowbell Cyber announce new partnership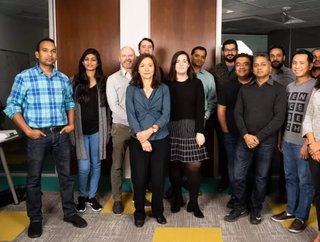 Cowbell Cyber will provide tailored cover worth an estimated US$750mn to businesses scaling through AWS in new collaborative partnership
Cowbell Cyber, a leading provider of cyber insurance for SMEs, has announced a new strategic partnership with Swiss Re.
The new collaboration will mean the insurtech brings specially innovated cyber insurance coverages to companies with an estimated US$750mn in revenue that are scaling their digital footprint on Amazon Web Services (AWS).
Cowbell Cyber, which was launched in 2019, provides standalone, tailored, and easy-to-use cyber insurance for SMEs. The insurtech uses a unique AI-based approach to risk selection and pricing, and Cowbell's continuous underwriting platform, powered by Cowbell Factors, compresses the insurance process from submission to issue to less than five minutes.
According to reports, the insurtech's specialist coverages are designed for enterprises with up to $250mn in annual revenue. The products work particularly well for healthcare, technology, construction, finance, retail, or agriculture business sectors.
As part of the process, Cowbell also automates insurance applications, further streamlining user experience and product delivery.
Cowbell Cyber partnership with Swiss Re
According to reports, the collaborative partnership with Swiss Re is a program that grants customers access to Cowbell Factors. The solution provides a relative rating of an organisation's risk profile against the company's monitored risk pool of 25 million US companies – 78% of US SMEs.
The Cowbell Factors and Swiss Re program also includes Cyber Guardian, Swiss Re's cyber risk technology platform. This survice facilitates security configuration data directly from the customer's AWS environment to enable risk tracking and scoring utilised in the underwriting process.
Customers benefit further by gaining credit towards a subscription to AWS Security Hub, which is included as part of the program.
The cyber insurance protection program also provides up-to–date guidance to policyholders on how to manage their cybersecurity best practices in the cloud environment, as well as giving them specialist tools to track exposure to cyber threats.
Speaking about the new collaboration, Jack Kudale, founder and CEO at Cowbell Cyber, said, "The world is digitising fast and cyber insurance needs to keep up. The partnership between Cowbell and Swiss Re is focused on bringing peace of mind to enterprises who are actively establishing their footprint in the cloud. Our partnership brings together a wealth of cyber risk expertise and enables us to make sure policyholders are well protected with accurate insurance coverages that are specifically tailored to cloud environments."
Pranav Pasricha, global head of P&C solutions at Swiss Re, added, "Cyber resilience is a topic of growing concern globally and an increasing share of the digital economy is now reliant on the cloud. That's why Swiss Re is committed to closing the protection gap and driving innovation in the insurance industry. We are pleased to announce a new class of cyber insurance products and risk assessment platform for AWS customers. Our platform will offer active telemetry, continuous monitoring, and cloud security, giving our partners the ability to offer innovative insurance products to SMEs."