At-Bay launches new admitted cyber insurance for small firms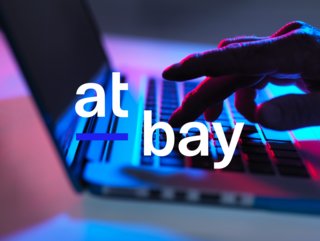 At-Bay has launched a new admitted cyber insurance product for small-to-medium-sized businesses (SMBs), complete with active risk monitoring included
Digital insurtech At-Bay has launched a new admitted cyber insurance product, which it says "will cater to the insurance and security needs" of small businesses.
Businesses with revenue up to US$25mn will be able to get cover through At-Bay's new admitted product in 47 out of the 50 US states. It will be sold exclusively through the Silicon Valley firm's partner network, using API integration, and will include active risk monitoring – a further sign of the cyber industry's transition towards a preventative model.
According to At-Bay, their automated quoting capability considerably improves the turnaround time on quotes: for quotes up to US$1mn in limits, users can start an application and get a bindable quote in less than two minutes, the insurtech claims.
Businesses will need to have their own unique web address in order to unlock the full limit of the new product, unless their revenue is below the US$5mn mark.
New product allows At-Bay to better serve SMBs
Kristie Felton, Head of Digital Partnerships at At-Bay, says: "Our new admitted cyber insurance product allows us to better serve small businesses – which face just as much digital risk as their larger counterparts – with affordable cyber coverage. Releasing this new offering solely through our digital API partners aligns with our mission as a digital-first specialty carrier."
Tom Parsons, Head of Digital Strategy for insurance distributor Amwins, continues: "At-Bay's admitted cyber offering will be an impactful addition to our broker toolkit. At-Bay is on the leading edge of digital insurance, both in helping manage cyber risk for its clients with Active Risk Monitoring and in the ease, speed and flexibility of its API distribution."
It is the latest step forward for San Francisco-headquartered At-Bay, which last August acquired Toronto-based technology solutions provider Relay. At the time, At-Bay said the deal would "deliver maximum benefit to the ecosystem and create the go-to marketplace for brokers in SMB specialty insurance".