Cyber risk platform CyberCube secures $50mn in funding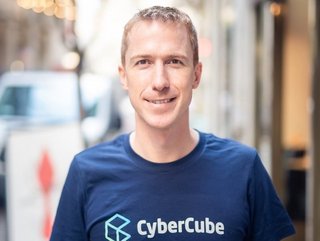 CEO Pascal Millaire calls the fundraise "an exciting moment" in CyberCube's development.
CyberCube, a US-based cyber risk analytics platform used by insurers and brokers, has raised another US$50mn in funding from investors like Morgan Stanley
San Francisco-based insurtech CyberCube, which delivers a cloud-based cyber risk analytics platform for use in the insurance industry, has announced a further US$50mn in funding.
It doubles the total amount raised to date by CyberCube to more than US$100mn. The latest funding comes from investment funds managed by Morgan Stanley as well as existing investors such as Forgepoint Capital, Hudson Structured Capital Management, MTech Capital, Scott G Stephenson, and key investors from Stone Point Capital.
CyberCube's cloud-based platform allows insurers and insurance brokers to gain greater insights into their exposure to cyber threats while enabling their clients to better protect themselves against attack. The raise is timely for the firm, which was founded in 2015: the emergence of geopolitical events such as Russia's war in Ukraine and the rise of hybrid working models mean that firms face a more intense cyber threat landscape than ever.
According to Embroker, nearly 70% of startups have experienced a cyber incident with a similar number considering extensions to their cover. Yet premiums are rising at the same time as business rates, meaning insurers must get to grips with cyber risk modelling in order to keep prices down for hard-pressed businesses.
CyberCube will use its latest funding to fuel the commercial development of its products and accelerate its go-to-market expansion plans.
Cyber risk faces 'growing significance' to global economy
"This is an exciting milestone in our mission to empower modern industry and society with world-leading cyber risk analytics so everyone can make better decisions," says Pascal Millaire, CEO of CyberCube. "In Morgan Stanley, we've found a tremendously supportive partner who recognises the growing significance of cyber risk to the global economy and stands ready to support CyberCube as our business matures from an early market leader to a critical part of the analytics infrastructure in what is becoming one of the largest lines of P&C insurance globally."
Pedro Teixeira, Co-Head of Morgan Stanley Tactical Value and Managing Director at Morgan Stanley, says: "CyberCube is a business that's drawn great interest from the investment community. Its role in the insurance markets and the wider economy has been recognised as pivotal by industry participants. It presents both a strong investment opportunity and the ability for Morgan Stanley to play a positive role in the ongoing mitigation of global cyber threats."
Michael Millette, Co-Founder and Managing Partner at Hudson Structured Capital Management, adds: "CyberCube has built a market-leading position in a pivotal role in the cyber insurance value chain. The quantification of cyber risk through robust modelling will allow industry participants to predict risk levels and provide useful pricing information. We are delighted to continue our support of CyberCube in its mission to deliver data-driven cyber risk analytics built for the insurance industry."
Despite only being founded seven years ago, CyberCube has built up an impressive customer base comprising some of the world's largest and most sophisticated (re)insurance and broking entities. In 2022 alone, it signed strategic partnerships with 19 different firms including Relm Insurance and Duck Creek Technologies.
Scott G Stephenson, who joins the board of CyberCube as part of this latest round of funding, calls cyber risk management "one of the biggest threats facing businesses today" and reasserts the need for robust analytics tools to combat the threat.