The life insurance industry is evolving due to innovation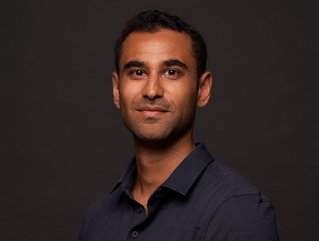 Dr Karan Mehta
Dr Karan Mehta, CEO and Founder of Bluezone Insurance, explains the various innovation factors that are changing the market for life insurance
I was recently asked to join a panel discussing the new product solutions revolutionising life insurance and it was interesting to hear how the industry is evolving and what the future holds for this sector.
Traditional life insurance products can be complex and expensive, which makes it difficult for certain segments of the population to get coverage. The industry has previously focused mainly on mass-market products to access the 'easily insurable' and deliver simple solutions that gained traction with this demographic. For anyone else, it has involved lengthy questionnaires, long-waiting times and this often means much higher premiums or no cover at all. This has resulted in an ever-increasing proportion of the population not having life protection and this gap is continuing to increase.
The pandemic has certainly made us more aware of our personal health and mortality and it has shifted our focus with financial security, health and savings becoming much more important. Another major issue the industry is facing is the rapidly increasing number of over 65s with numbers predicted to double in the next 30 years, from nearly 800mn to 1.7bn. Admittedly a large part of this growth will be from developing countries such as India and China, but the traditional developed economies will continue to see an ever-increasing percentage of people over the age of retirement.
Lifestyle factors affecting life insurance
Along with an ageing population, we are also seeing a huge increase in the percentage of the world population with chronic illnesses who would have previously struggled to obtain a life insurance policy. Bluezone is focused on supporting these individuals and we are about to launch our first policy for people diagnosed with Type-2 diabetes.
There are currently more than 3.8mn people diagnosed with diabetes in the UK alone, 90% of those with Type-2 and almost 1mn more people living with the chronic illness, who don't know they have it. In the last five years, there has been an alarming acceleration in the number of people diagnosed with the illness with the amount diagnosed increasing by 18%. This huge increase is not just happening in the UK, this trend is being seen across Europe, the US, India and many other countries and isn't just diabetes, there are many other chronic illnesses impacting individual health and shifting more of the world population into the previously 'uninsurable' group.
As the world evolves so too will the life insurance industry. The insurance and insurtech world is focused more than ever on what was historically a fairly stale and stagnant vertical in the industry. We have seen multiple players enter the market over the last few years such as Dead Happy with their tongue-in-cheek take on policies and simplified questionnaire, YuLife with their grouplife insurance and healthy life rewards solution and Vitality Life who are offering term and 'whole of life' insurance with value added services such as an Apple Watch. Other players include Ladder life and Ethos life who along with many traditional insurers are looking to change the perception and offerings available.
New buyers bring new preferences
Another leading player in the life insurance space is LifeSearch and I was delighted to be joined by Debbie Kennedy, the CEO, at my recent panel discussion. Debbie and her team have developed an extensive portfolio of life insurance and income protection products. They offer a uniquely customer-centric approach and help individuals across the UK to find the cover they need based on their situation. This unique service has gained them 1.6mn customers and they have quickly become the biggest player in the UK.
Traditional underwriting processes in the industry are still outdated, manual and cumbersome making it difficult for individuals, especially those with chronic illnesses, to easily access affordable life insurance.

New buyers of life insurance have new preferences. They expect to buy the policy conveniently in a timely manner, they want to pay for their own health profile and not be grouped into pooled risks and expect to receive value whilst being a customer through digital services. Our new insurance product will address these preferences by offering personalised cover with no medical reports that can be bought online for individuals with Type-2 diabetes and will also offer rewards for individuals committed to improving their condition by making behavioural changes to their life.

About the author: Dr Karan Mehta is CEO and Founder of Bluezone Insurance, an insurtech reinventing life insurance for people living with chronic health conditions.