Covéa and Gen Re facilitate new policy from Bluezone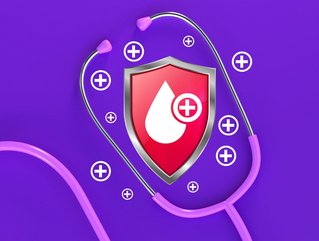 Insurtech Bluezone launches new life insurance policy
Insurtech Bluezone has launched a new life insurance policy in the UK tailored to those with Type 2 diabetes; available at Covéa Insurance and Gen Re
Bluezone Insurance has launched a new digital life insurance policy for people with Type 2 Diabetes, which is being facilitated by Covéa Insurance and Gen Re.
Streamlining life insurance for people with diabetes
A digital policy, Bluezone says its new solution will deliver a "10-fold improvement" on its existing policy for those with Type 2 diabetes, by removing lengthy form-filling and mandatory medical appointments as prerequisites.
With 4m people diagnosed with Type 2 diabetes in the UK and an estimated 1m undiagnosed, Bluezone feels its new solution comes at a critical time to provide hassle-free coverage.
Bluezone Co-Founder & CEO Dr. Karan Mehta says: "We are delighted to announce the launch of our first life insurance policy and to be able to help individuals with Type 2 diabetes to gain cover.
"The launch is the culmination of a huge amount of hard work from the Bluezone team along with the support from our investors and partners. I would also like to thank the teams at Gen Re and Covéa Insurance for their ongoing support and belief in the proposition which has allowed us to launch our game-changing proposition."
Supporting innovation in the insurance industry
Facilitation from Covéa Insurance and Gen Re will help proliferate the insurtech's new policy, and both are expected to offer further digital Bluezone products designed for those with long-term health issues as they are released to market. It is expected new policies released by Bluezone will extend to overseas markets as well as the UK.
The release of new insurance products at all parties comes as part of a joint pledge to update outdated existing policies that make it harder for individuals with chronic conditions to access affordable insurance.
Alastair Gerrard, the Head of Sales, Marketing and Account Management at Gen Re, adds: "We are so pleased to be working with the innovative team at Bluezone and help facilitate the launch of their new life insurance product.
"The proposition is set to benefit so many individuals in the UK with Type 2 diabetes and allow them to gain quick and easy cover. We are looking forward to supporting Bluezone further as they expand their portfolio and help individuals with other chronic illnesses gain access to insurance over the coming years."